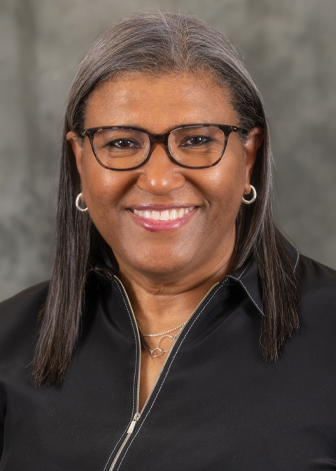 Vikki Pryor, President and  Chief Executive Officer
Contact: vpryor@gosonyc.org
Vikki Pryor serves as GOSO's President and Chief Executive Officer. She leads the organization to achieve GOSO's mission to support the education, employment and well-being of legal system involved young men. Through teamwork, Vikki oversees the implementation of GOSO's strategic plan, funding for programs, infrastructure development, and collaboration with the board of directors, volunteers, foundations, individual donors, government agencies, and community-based organizations. Nurturing partnerships and pipelines to grow and sustain GOSO while serving the community is a key objective.
An experienced executive, Vikki previously served as CEO American Red Cross of Greater New York, CEO and President SBLI USA Mutual Life Insurance Company, Senior Vice President Oxford Health Plans, Senior Vice President Blue Cross and Blue Shield of Massachusetts, and on the board of Keyspan. She has eight years of public service as a lawyer with the Department of Treasury, Office of Chief Counsel. Vikki is currently Founder, Managing Principal and President of Change Create Transform LLC and Foundation, and serves on the board of Sagicor Life USA.
Vikki brings a strong commitment to education and community. She is emeritus member of the Dean's Advisory Council at University at Buffalo Law School and has served on many non-profit boards, including the University at Buffalo Foundation, the Girls Scouts of the USA, NYISO, The Partnership for New York City, and the Life Insurance Council of New York. A graduate of the University at Buffalo (SUNY) and its Law School, Vikki holds BA and JD degrees. She has an MBA from the University of Illinois at Chicago, is a licensed attorney and CPA, and holds honorary degrees from the College of Mount Saint Vincent, Sacred Heart University, and the Presidential Medallion from Bronx Community College.