GOSO's work is framed by our Three E's: Education, Employment, and Emotional Well-being. We believe that all three work together to form a foundation on which GOSO participants can build their futures.
Our approach is person-centered, and we tailor our services to meet the individual abilities and needs of each participant. Our small, highly qualified staff know every young man by name. We seek to help each participant imagine a life beyond sustainable employment, and to guide him toward a challenging and rewarding career through education and training.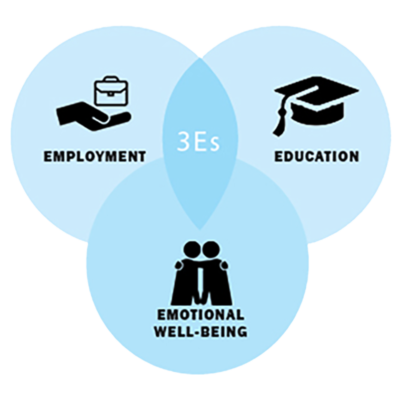 GOSO encourages participants to earn their high school equivalency diploma at our on-site school, or at an off-site high school or equivalency program. We support participants in exploring different educational opportunities, including trade school and college-level education, depending on their goals and aspirations.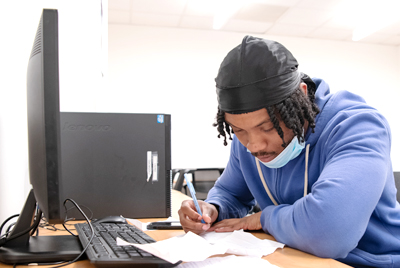 Meaningful work experience that builds skills and opens doors is a crucial pathway to self-reliance. Since its inception, GOSO has offered comprehensive job readiness training to all participants, providing the tools and guidance to help them enter the workforce. Understanding the barriers that justice-involved people face in the job market, our GOSOWorks program connects participants with internship-to-employment opportunities to help level the playing field and assist our participants in earning full-time employment.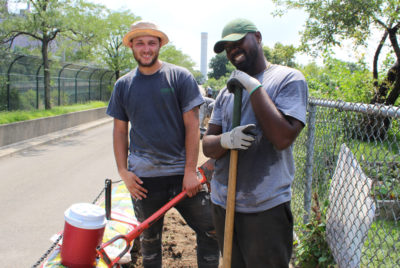 A unique aspect of GOSO's programming is our strong emphasis on mental health. Our staff of licensed social workers seeks to ensure that every participant has the support necessary to achieve their goals, avoid recidivism, and maintain their independence. More than 50% of GOSO participants present with a mental health issue, such as depression, anxiety, post-traumatic stress disorder, or a substance use disorder. Through assessment, individual and group psychotherapy, psychiatric evaluations, and referrals to more comprehensive treatment, our staff works with participants to address these issues so they can perform at their best in their community, in school, and on the job.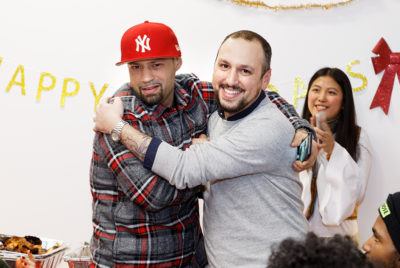 GOSO believes that planning for successful reentry starts the day someone is incarcerated or detained.
Rikers Island
GOSO has built a robust reentry program that seeks to recruit and support young men during their detention or incarceration, advocate for them in court and with parole boards, and help plan for effective reentry into the community.
GOSO staff and interns recruit and provide supportive programming to eligible young men on Rikers Island. This includes those sentenced to relatively minor crimes (and who will complete their sentences on Rikers Island), as well as those detained on the Island awaiting adjudication of their cases. We primarily recruit in dorms, cells, and in the Department of Education schools across various Rikers Island jails.
Our primary goal on Rikers Island is to recruit participants for our community program upon release. For sentenced participants, we are able to arrange appointments upon release as we know when they are returning to the community. For those who are unsentenced and have an uncertain release date, we focus on court advocacy. We provide supportive counseling in the context of this uncertainty and prepare some participants for potentially long prison sentences.
Adolescent Detention and Reentry
With the adoption of Raise the Age legislation, which changed the age of adult criminal responsibility for most crimes in New York from 16 to 18, adolescents who were previously detained and/or incarcerated are now housed in adolescent detention facilities. There are two main facilities in New York City; Horizon in the Bronx and Crossroads in Brooklyn. Our long-term objective is to provide both recruitment and programming to Horizon and Crossroads, running workshops and groups, as well as reentry planning and care coordination.
Support for GOSO participants sentenced to Upstate facilities.
Upstate correspondence is the most cohesive and consistent program we offer to participants incarcerated in New York State Prisons. Many of our correspondents were participants in our Rikers Island or Adolescent Detention programs and were sentenced to Upstate prisons, and others have discovered GOSO while Upstate. We also correspond with participants in Federal prisons and occasionally those on Rikers Island or in City jails.
Through our letters, we provide emotional support to participants, some of whom have very long sentences, as well as encouragement to be productive while incarcerated. We send books and consistently counsel participants to work towards their high school equivalency diploma, college credits, and vocational certifications, and to maintain prison-based employment. As with our Reentry program as a whole, the goal is for participants to return home and join our community program, if they do not age out before they're released. (if they do age out, we refer them to another reentry program upon release)
Our integrated support program offers help in three key areas: Education, Employment, and Emotional Well-being.
GOSO's Community Program has been based in East Harlem since 2005.
While all aspects of GOSO's programming are important to the overall success of those we serve, our Community Program is central to our mission of assisting participants to achieve their personal and professional goals and avoid (re)involvement in the criminal justice system.
The Two-Week Job Readiness Curriculum is the foundation of our Community Program and provides the skills training essential for our participants' success. In two weeks, participants actively engage in sixteen workshops that cover the basics of finding and maintaining a job: Networking and Job Search, Resume and Cover Letter Writing, Effective Workplace Habits, Time Management, and more.
The curriculum culminates with a final interview; equipped with a resume and cover letter, interview attire, and the skills developed over the course of the workshops. Upon passing the final interview, individuals become full participants (eligible for all of our program opportunities) and earn a $100 stipend.
After the completion of this curriculum, participants can take part in our other services from vocational trainings, housing and benefits, GOSOWorks employment program, education, and more.