GOSO's Board Members share our deep commitment to partnering with justice-involved young men through education, employment, and emotional well-being. With their support and guidance, we are able to continue our important mission and grow to reach even more young people in the NYC community.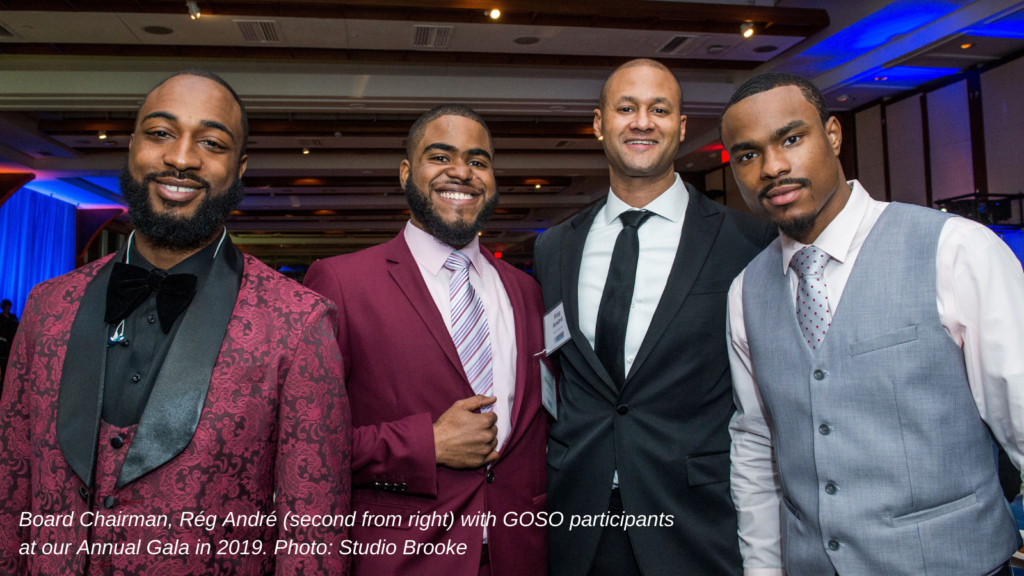 Kimberly Till
Chair of the Board
Former CEO & President
Harris Interactive
Wendy Nierel-Bosalavage
Vice Chair of the Board
President
LIV unLtd
Ira Wachtel
Secretary
Former Construction Industry VP
Nathan Bruker
Treasurer
Managing Director
Prospect Ridge
Réginald André
Vice President, Investment Banking
Goldman Sachs
Richard Block
Former Senior VP and President
Westvaco Corporation
Matthew Bloom
CFO
West Side Montessori School
Rakim Brooks
President
Alliance for Justice
Robert Harwood-Matthews
Executive Director
Mindshare
Simone S. Hicks
Partner
Debevoise & Plimpton LLP
Darius A. Hines
Managing Director
Virtual Worldwide
Katie Keenan
Sr. Managing Director
Blackstone
Darius Kirksey
Managing Director, Equity Derivatives
Seaport Global Holdings LLC
Charles Kushner
Chair/Principal
Kushner Industries
Jeremy Miller
Chief Communications Officer
Dentsu Group Inc.
Brian Murrell
Partner
Deloitte & Touche LLP
Paul Netter
Global Credit Portfolio Manager
Millennium Partners
Edie Weiner
President & CEO
The Future Hunters
Jake Weinig
Managing Director, Head of Equity Derivatives
Odeon Capital Group
Sarah Wolf
Counsel
Debevoise & Plimpton LLP
John Atchison
Community Leader and Owner
John Atchison Salon
Judge Michael Corriero
New York State Judge
Andrew Konigsberg
Deputy Managing Partner
Deloitte Consulting LLP
John Leguizamo
Actor, Stage and Screen
Gloria Ortiz
GOSO Co-Founder and Principal
Horizon Academy
John Berman
Co-Anchor
CNN's "New Day"