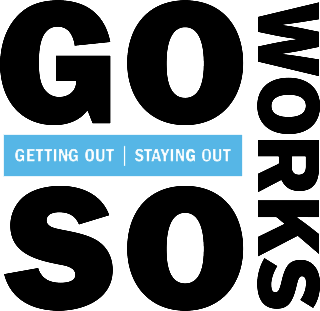 Meaningful employment is critical to the success of our participants.
/
Our employment program, GOSOWorks, connects job-ready participants to subsidized internship-to-employment opportunities with employer partners in a range of sectors across the city. When an intern is placed with an employer partner, GOSO provides wages up to the first 240 hours of work, after which employers can directly hire a participant. Utilizing funding from the City of New York, we screen, interview, and place participants. A GOSOWorks internship is often the first employment experience for many participants, and it helps them use and develop the personal and professional skills needed to succeed in life.
We prepare participants well for the workplace, provide them with continued support after they are employed, and encourage them to continue to pursue education and training. With this support, they become outstanding employees, ready to grow with the challenges of the job. We partner with businesses in a variety of industries: food service, construction, direct service care, retail, non-profit, and more. We're proud of our extensive network, which includes businesses like Dos Toros Taqueria, the Horticultural Society of New York, and CitiStructures, to name a few.
Here's how the process works:
1. Reach out to our team to get involved. Email us at info@gosonyc.org or give us a call at 212-831-5020.
2. Tell us your needs. Once you've been approved, you let us know which positions you're currently hiring for.
3. In-depth screening process. We screen our job-ready applicants, who have completed extensive training through our career-readiness curriculum.
4. Candidate and employer matching. We'll match you with an applicant based on qualifications and fit.
5. Interview process on your terms. Once we've identified a candidate, you conduct the interview with the participant and make the job offer.
6. Support from us. GOSO provides wages for the first 240 internship hours, and we offer ongoing support and progress monitoring.
We are looking forward to working with you!
Here's why you should partner with us:
Employment at no cost to you, the employer partner. We subsidize the first 240 hours of wages, so you gain an employee who can add value to your team, without needing to take on the cost of hiring someone.
Gain valuable and qualified employees. Our participants go through extensive career readiness training, so they are ready to offer their skills and enthusiasm to your team.
Tax credits. Most of our participants qualify for the Work Opportunity Tax Credit Program, allowing the employer to apply for a federal tax credit up to $2,400.
Access to our candidate network. Employer partners will have ongoing access to GOSOWorks's network of candidates for future needs
You'll have the opportunity to partner with us in helping to build strong communities. When we all have opportunities for fulfilling employment, our city thrives. You can be a part of our incredible network of partners that is helping to change the narrative around justice-involvement and remove barriers to employment.
We offer ongoing support for you and your business or organization:
GOSOWorks is committed to placing reliable employees into sound work environments. Our referrals will become a valuable asset to your company. Success is based on the following strategy:

We will work with you to assess your personnel needs.

We will find the best match for the job and assist in scheduling interviews.

You interview and make the selection.

We will conduct scheduled follow-up meetings with GOSOWorks Participants once they have been hired and will monitor their performance.
GOSOWorks Employment Partners
/
Our sincerest thanks to the businesses below, and our entire network of over 70 partners, for their incredible support of our participants and significant contributions to reducing recidivism in New York City.