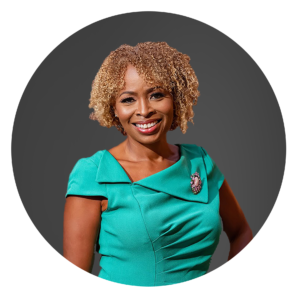 The events of this year have left Americans utterly shell shocked. More than 160,000 people across the country have lost their lives to the nightmare known as covid-19. Meanwhile, long-simmering frustrations over racial inequality spilled into the streets with thousands protesting the senseless deaths of George Floyd, Breonna Taylor, and others at the hands of police.
But there is something very telling about what we're seeing today. Not only are we witnessing a greater sense of resolve in this latest battle for equality, the voices calling for change are coming from every corner of society. And that's exactly why I've never been more convinced that the time is now for America to double down on its commitment to racial equality, transforming the criminal justice system, and creating new pathways for young men who dream of making a new life for themselves post incarceration.
GOSO (Getting Out and Staying Out) is a Harlem-based organization dedicated to improving outcomes for justice-involved men aged 16 to 24, and I'm proud to be the CEO. Since our founding by Mark L. Goldsmith over 15 years ago, we have been focused on countering the forces that make life unfairly difficult for justice-involved men and their families – especially for people of color. This work includes reimagining the policing of our communities, preventing violence before it happens, and forging meaningful partnerships with the private sector and nonprofit organizations so as to improve job readiness of the young men we serve.
Opening doors and closing the racial wealth gap
When talking about criminal justice reform, there are certain undeniable facts: namely, families suffer whenever young men enter the criminal justice system. Parents lose their sons. Wives lose their husbands. Children lose their fathers. In fact, since the war on drugs first began in the 1980s, it's estimated that the rate of children with incarcerated fathers has increased by more than 75%.[1]
The damage caused by incarceration doesn't simply end when they come home. In addition to the psychological damage caused, there are life-long impediments that frustrate the ability of justice-involved men to fully participate in society. Criminal convictions can relegate them to the margins of society, where they're denied voting rights, business loans, employment opportunities, access to public housing, and more.
Another critical point to remember: not everyone who has been involved in the criminal justice system is actually guilty of a crime. Perhaps they are guilty of being impoverished, and unable to afford adequate legal representation. Some young men may be eligible for bail, but just can't afford the cost. And in other cases, they live with early childhood traumas or mental illnesses that make it difficult for them to participate in their own defense.

Alternatives to aggressive policing
If we want to remediate how the criminal justice system penalizes young men, we have to focus our attention on the front lines – especially police encounters. At the height of New York City's "stop-and-frisk" policing in 2011, for example, more than 685,000 people were stopped. As it turned out, nearly 9 out of 10 stopped-and-frisked New Yorkers were completely innocent. Of course, black and Latino communities bore the overwhelming brunt of these tactics.
Fast forward to 2020: there are debates throughout the nation about defunding the police. Regardless of which side of the debate you find yourself, the reality is that communities with black and brown people need effective policing more than ever. The operative word, however, is "effective". If the public can't count on the police to respect the rule of law, how can we expect the most marginalized members of our society to do any better?
We would never suggest that the entire police force is guilty of corruption. But we also can't afford to bury our heads in the sand any longer. Police misconduct, no matter how minor, casts a long shadow over the rest of the department and runs the risk of shattering the credibility of law enforcement in black and brown communities. This is precisely why we need to uphold higher standards of conduct within police departments, addressing everything from seemingly minor infractions like placard abuse…all the way to the excessive force that resulted in the death of George Floyd.
Improving policing doesn't necessarily require more out of our police departments either. Much can be improved by simply changing our approach to policing. Let's begin with recruiting. One way police departments have fostered more trust in communities is by actually recruiting cadets from the communities they will serve. When police officers have positive social contact with members of the community, building that sense of trust is exponentially easier.
We also have to think more creatively about what "enforcing the law" looks like. Not every young man is a threat or a criminal suspect. Police must create opportunities for positive social contact by engaging with communities even when there isn't a crime.
We also have a tremendous opportunity to replace aggressive police tactics with more proactive anti-violence programs that enlist community members to help mediate problems before they escalate. Stand Against Violence East Harlem (SAVE), a GOSO program, for example, is our program in East Harlem designed to combat gun violence. This program is primarily funded by the Mayor's Office of Criminal Justice and provides programming for at-risk youth and the communities where they live.
Over the years, New York City has witnessed how effective anti-violence programs can be. In fact, we're grateful to see that City Hall recently announced plans to allocate $10 million to expand anti-violence programs to some of the most[2] violent precincts. But we can't stop there.

A case for private sector and nonprofit partnerships
Job readiness is another key driver of success for young, justice-involved men. But how do they transition into the workforce when they lack the necessary skills and social networks to secure jobs? This is where private sector and nonprofit partnerships can play such a pivotal role. One of GOSO's primary objectives over the years has been to form strategic partnerships that open the doors to essential workforce development and ultimately full-time employment.
Dos Toros, which operates a number of New York City-area restaurants, partnered with GOSO to assist young men who have spent time at Rikers Island and other correctional facilities to rebuild their lives and reshape their futures. Dos Toros is one of more than 80 businesses partnering with GOSOWorks, an innovative program that provides paid internship and job opportunities, working in tandem with GOSO's educational, vocational, and supportive programming.
Similarly, Concrete Safaris Inc. is a nonprofit in East Harlem that helps young people in the community develop those much-needed hard skills and gain experience to leadership training. For instance, its Outdoor Leadership Academy helps young people expand their horizons by providing opportunities for community engagement and learning about the outdoors.

Making a way out of "no way"
With the highest levels of incarceration in the developed world, our country's approach to criminal justice reform has long felt a never-ending game of whack-a-mole – that is, until now. Pretending to ignore the elephant in the room is no longer an option.
Encouragingly, amid the resounding calls for justice and racial equality, there's a growing number of people committed to making a way out of "no way". As of June 2020, a clear majority of Americans aged 18 to 34 years old supported the protests over the killing of George Floyd.[3] People of all stripes are embracing new truths while saying goodbye to old lies. With change on the horizon, the entire GOSO team is energized about the new possibilities to partner with like-minded individuals and organizations that share our vision of a fair and just society for justice-involved young men.
References
[1] Rebecca Shlafer, Erica Gerrity, Ebony Ruhland, and Marc Wheeler, Children With Incarcerated Parents — Considering Children's Outcomes in the Context of Family Experiences (St. Paul, MN: University of Minnesota, 2013).
[2] https://www.ny1.com/nyc/all-boroughs/news/2020/06/10/mayor-update-nypd-policing-and-school-safety
[3] https://www.statista.com/statistics/1122591/support-george-floyd-protests-us-age/#statisticContainer