Dear Friends of GOSO,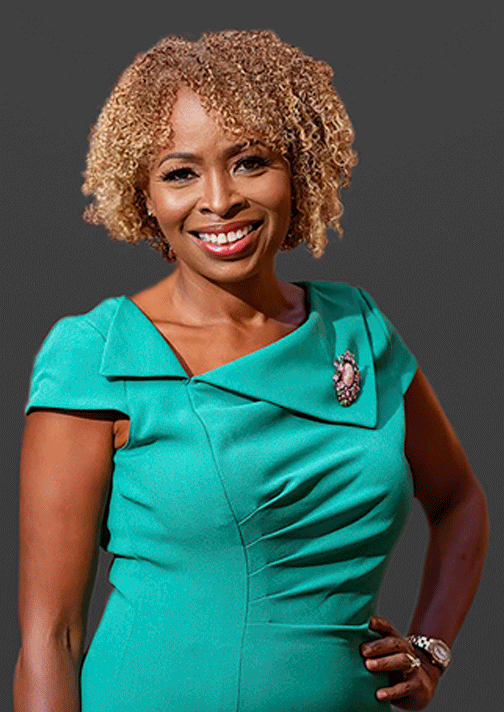 I am honored and thrilled to introduce myself to you as the new President and CEO of Getting Out and Staying Out!
I wholeheartedly believe that the work GOSO does to assist and advocate for those who have been involved in the criminal justice system is the most important work of our time. As a workforce development executive, I have long been devoted to connecting people who have experienced profound inequities—including justice involvement—to opportunities that are usually out of reach. GOSO's and Mark Goldsmith's proven success helping young men with justice involvement stay out of the justice system is directly in line with my strong belief that we must close the access gap that has too often prevented our participants—overwhelmingly young men of color living under the poverty line—from achieving the educational goals, gainful employment, and emotional well-being that will allow them to thrive in their communities.
My passion comes from experience. I spent 20 years in leadership roles at non-profit and for-profit initiatives with a focus on workforce development. Prior to joining GOSO, I served as the Chief Administrative Officer of the Brooklyn Navy Yard Development Corporation. While leading the jobs program at the Navy Yard, we were praised for our efforts to lower the barriers that formerly incarcerated and justice-involved individuals face in joining the workforce, and exponentially increasing their access to employment. I found that investing in education, job training, and support for marginalized individuals is not only good for the person, their families, and the communities where they live, but it is also good for the employers and their businesses. In the current job market where it is difficult for employers to find talent, it is imperative for industry- and community-based organizations to partner in the training and up-skilling of those who can fill these jobs and help businesses grow.
I am thrilled to continue Mark's strong legacy and to build on the great work that the entire GOSO team is doing on a daily basis. I am also looking forward to working with Stand Against Violence East Harlem (SAVE), GOSO's Cure Violence program. I came to GOSO because of its tremendous reputation as an effective organization. Walking into GOSO on my first day, I could instantly feel the incredible energy and passion that our staff members have for helping the young men we serve. Their commitment to seeing our participants succeed and building strong communities is inspiring. It has also been wonderful to see the incredible potential each participant holds. I'm eager to create new partnerships and programs in line with our innovative spirit.
Of course, GOSO would not be where it is today without the help and support you have provided over the years. I am excited to join the GOSO family and look forward to getting to know each one of you. GOSO has accomplished so much over the past fifteen years, and I can't wait to see what we can achieve in the next fifteen.
All the best,
Dr. Jocelynne Rainey
President and CEO,
Getting Out and Staying Out