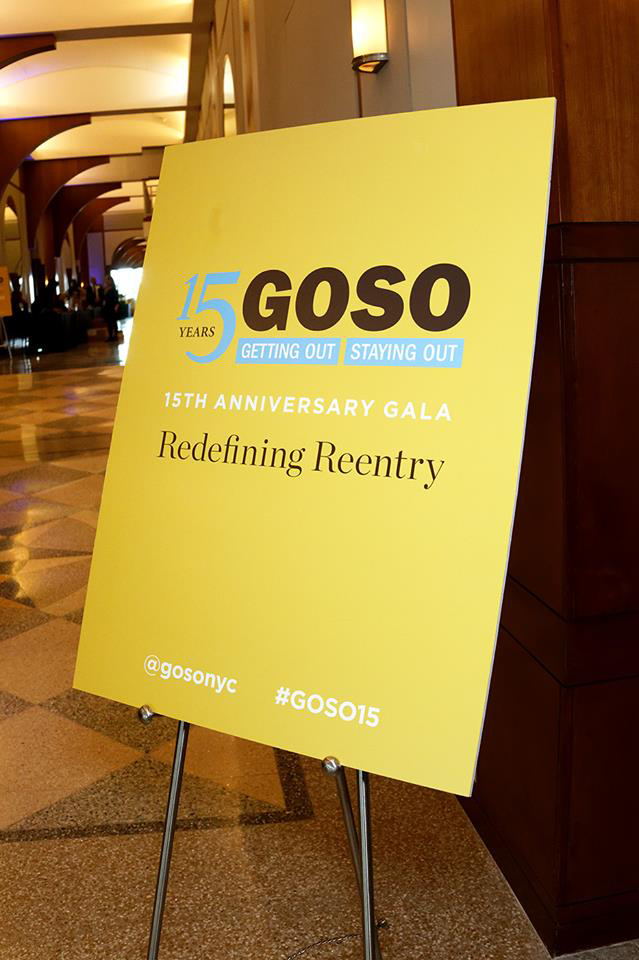 Let's get right to it: we are so thankful for the generous support of every single person who showed up for our 15th Anniversary gala on April 4th. It's a simple act that speaks volumes.
When GOSO's staff of licensed social workers show up for our participants, it shows them that the trust we've built has meaning and that they can count on us to follow them through whatever life and the criminal justice system may deal them. Because of GOSO, they are not alone.
When you show up for GOSO — as a volunteer with our Education Center, by donating clothing to our interview wardrobe, or by making a monetary contribution at our annual fundraising gala — it shows us that you believe as strongly as we do in our ability to redefine reentry in our City.
Thank you for showing up for GOSO.