GOSO staff's work is framed by our Three E's; each plays an equally critical role in the success of our participants.
Education, Employment and Emotional-Well-being: we believe that all three work together to form a foundation on which GOSO Guys can build their futures.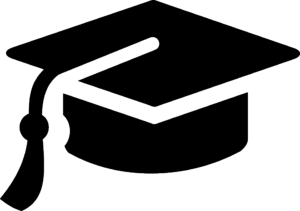 Education is fundamental to our participants' success. Not only does GOSO encourage participants to earn their high school diploma or GED (through our program operated in coordination with the NYC Dept. of Education), we provide workshops and individual counseling designed to keep young men in school until they complete their education, allowing young men to consider if the collegiate path is right for them.
Meaningful work experience that builds skills and opens doors — is critical to the success of our young men. Our robust employment program, GOSOWorks, connects GOSO participants with our network of 70+ employers city-wide. With individualized focus, we evaluate job readiness, teach interview skills and, importantly, cover transportation costs and provide appropriate attire for job interviews (first impressions are everything!).

Emotional Well-Being is supported by our experienced and knowledgeable staff of licensed social workers (LMSW or LCSW). 50% of GOSO participants are living with mental health issues. In one-on-one and group therapy sessions, we care for our participants' mental health to support their important work in school and on the job. GOSO staff also conducts screenings for depression, PTSD and substance abuse, allowing us to refer participants off-site as appropriate.
Read more about GOSO's 2018 year in-review in our year-end newsletter. (here)