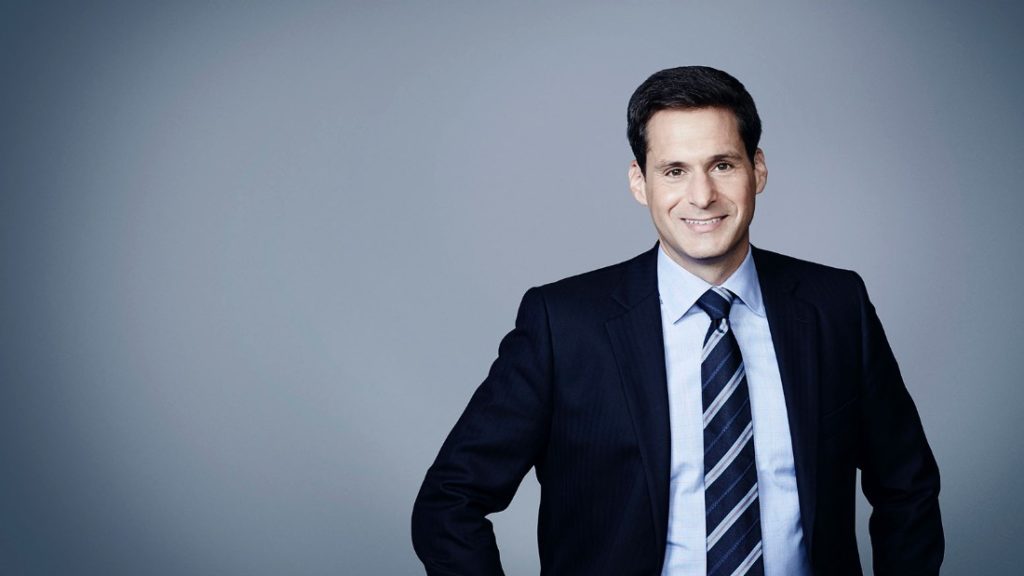 New York, New York—September 7, 2018—The successful East Harlem-based post-prison reentry nonprofit Getting Out and Staying Out (GOSO) is excited to announce the addition of esteemed CNN news anchor John Berman to its Board of Directors.
A native of Massachusetts and a graduate of Harvard University, John Berman is the co-anchor of "New Day" on CNN. He previously served as co-anchor of CNN Newsroom with Poppy Harlow, CNN's "Early Start" with Christine Romans and "At This Hour" with Kate Bolduan. Before coming to CNN, he worked at ABC News since 1995, and has appeared on television there since 2001. He was a regular contributor to all of ABC's broadcasts, including "World News with Diane Sawyer," "Good Morning America," "Nightline," "20/20" and contributed to ABCNews.com. Berman helped lead GMA's coverage of the GOP primaries in 2012 and covered the 2008 presidential campaign, following Republican candidates Sen. John McCain, R-Ariz. and former Massachusetts Gov. Mitt Romney during the GOP primaries, as well as, then-Sen. Barack Obama, D-Ill., in the general election. In 1999 and 2000, Berman worked as an off-air reporter for ABC News covering George W. Bush's presidential campaign. He logged more hours with then-candidate Bush than nearly any other reporter, following Bush to 45 states from his early fundraisers through his first months in the White House. Berman has covered stories ranging from the war in Iraq to the best way to catch catfish barehanded. He has interviewed newsmakers from Barack Obama to Lionel Richie, from the Prime Minister of Iraq to MC Hammer. At CNN, he serves as a trusted source for news for millions of Americans.
"I'm thrilled to join the Board of Directors of GOSO, a terrific organization that empowers formerly incarcerated and justice-involved young men by providing them with vital educational and employment training, services and support," said CNN Anchor and new GOSO Board Member John Berman. "GOSO's innovative and effective programs help thousands throughout New York to build new foundations for productive and successful lives and careers. I look forward to being part of the effort to ensure that these young men have every opportunity to achieve the kind of personal and professional growth that leads to stability and success."
"GOSO and its clients are very lucky to have John Berman joining our Board of Directors," said GOSO President and CEO, Mark L. Goldsmith. "Over the past few years, John has proven himself to be committed to GOSO's cause and has generously donated his time to host several of our Galas. The insight and knowledge he will bring from his years in journalism will be extremely valuable to GOSO as he begins his new position on the Board. Our GOSO team is very much looking to working with John more closely to ensure that formerly incarcerated and justice-involved young men throughout New York City get the tools they need to transform their lives for the better."
See full list of GOSO's Board of Directors here.
About Getting Out and Staying Out (GOSO): GOSO is a leading reentry, youth and career development nonprofit organization that serves more than 2,000 justice-involved young men aged 16 to 24 citywide annually. Our goal is to help participants achieve their employment and educational goals, while avoiding further involvement in the criminal justice system. By providing access to education, employment, and counselling since 2004, GOSO has worked to level the playing field and empowered thousands of young men to gain financial independence and succeed in their communities.
###
Contact:
Maya Kremen, Geto & de Milly, Inc.
(212) 686-4551 / mkremen@getodemilly.com
###