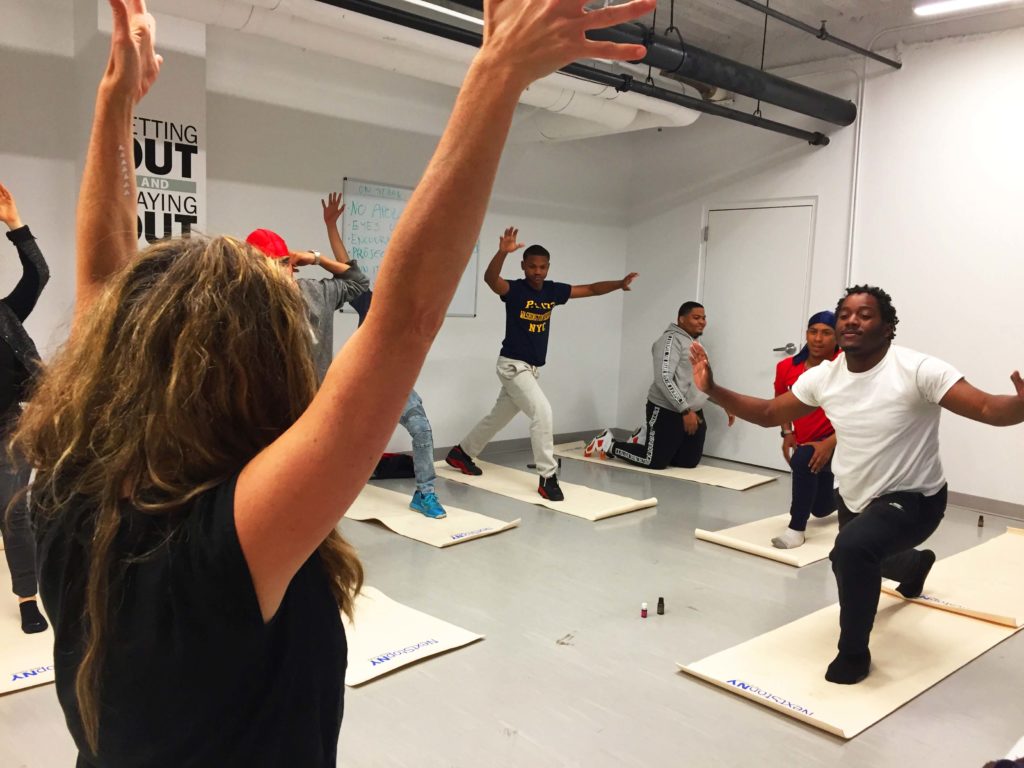 GOSO staff provides holistic support to every one of our clients, focusing on emotional well-being as much as education and employment (the Three E's!). Alongside GOSO's job-readiness and educational programming and mental health counselling with GOSO social workers, GOSO guys take part every week in workshops and group sessions at our 116th Street office and our Education Center. These programs encourage GOSO Guys to express themselves and find community through brotherhood (relating to one another), fatherhood, music and performing arts, and meditation and yoga. The meditation and yoga group session, led by GOSO gala 2018 Volunteer of the Year honoree Cindee Rifkin, has been a longtime favorite for clients. As we take part in Mental Health Awareness Month, this May, GOSO Guys are sharing what meditation and yoga have done for them as part of the Mental Health America's #4Mind4Body initiative, connecting one's mental well-being with their physical well-being.
Every Thursday afternoon, for the past year and a half, Cindee Rifkin has unrolled her yoga mat at GOSO, invited our Guys to do the same, and led client groups through meditation and yoga sessions. Cindee's practice integrates yoga, breathwork, meditation and music. She also leads meditative yoga classes on Rikers Island, providing incarcerated individuals with an opportunity for healthy relaxation and introspection.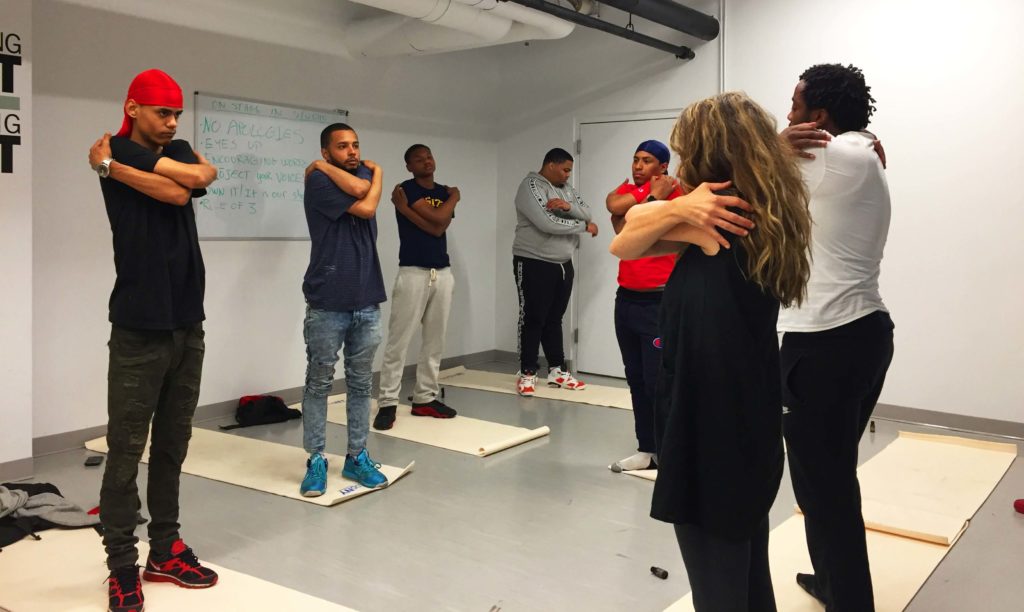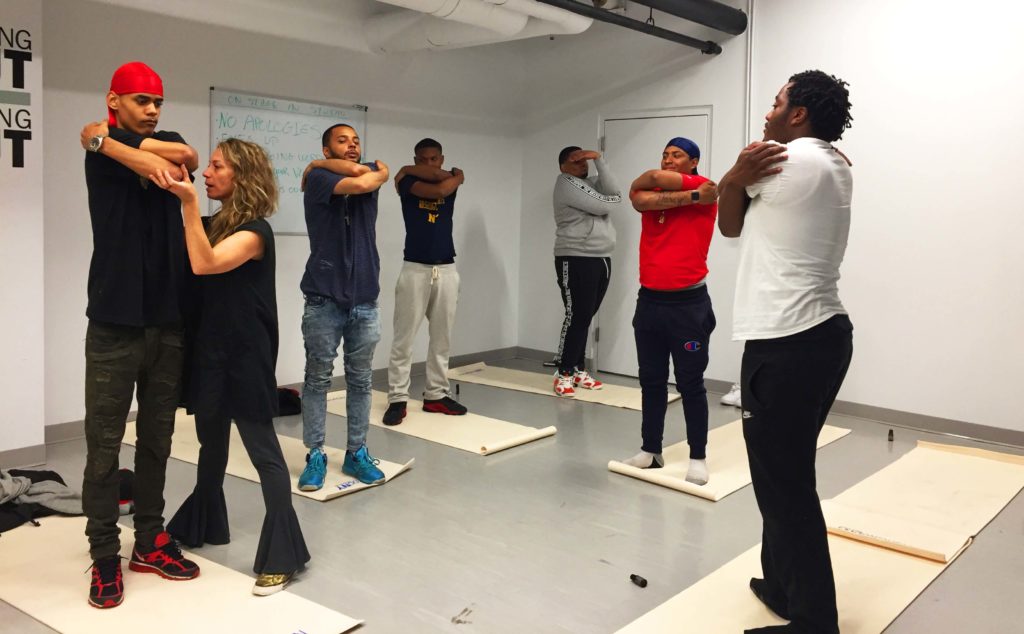 Sessions are simple: Cindee creates a calm, open environment, contrasting the hustle and bustle beyond GOSO's doors. Then, she sets a tone for the space: "We have mindful conversation and we give each other our attention. Our theme is truth — you are able to say whatever comes to mind for you. It is all valid."
To most of our participants, yoga is completely new and can be intimidating or challenging. Cindee reinforces for every guy that this feeling is entirely normal. Go at your own pace, she encourages them, and do what you're comfortable with. Yoga is teaching guys to understand more about their physicality and, for many, it's been a great way to use their body to express themselves and discover their physical capacity. "Even in just one class, guys can learn to connect with who they are and to trust their instincts. It's a powerful letting-go for GOSO Guys, and an opportunity to find peace and quiet that, for many, doesn't exist outside of this space. They can finally have a moment of rest, where their minds are quieted and they can be themselves."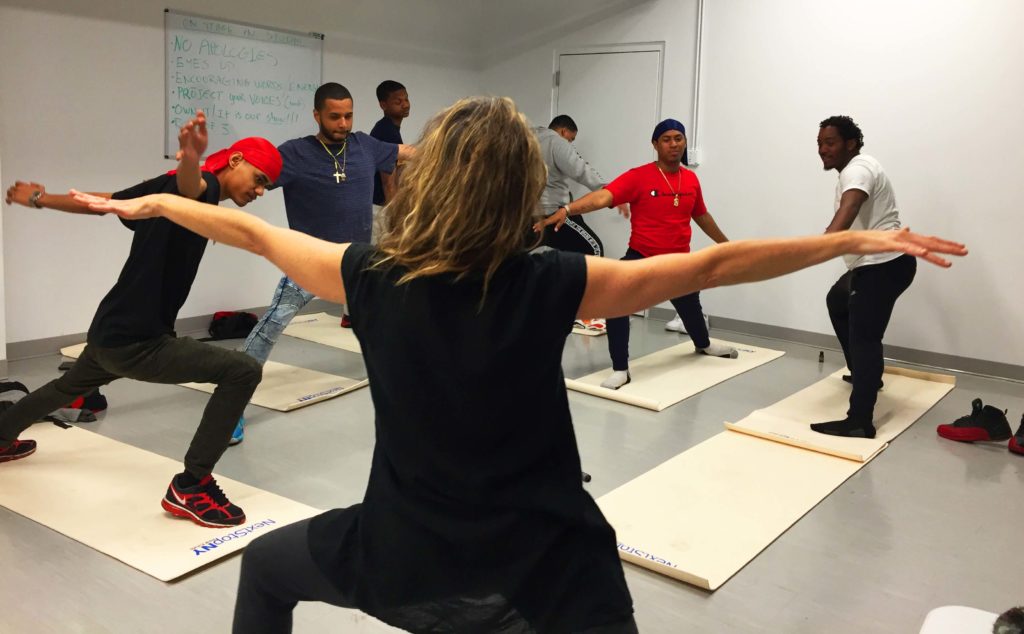 What do our guys have to say about yoga and meditation with Cindee Rifkin?
"Today, I found different stress points in my body that I didn't even know I had. It allowed me to understand what I can do; to understand the limits of my own body." – Kenneth H.
"It helps me get certain things out of my head that I shouldn't be thinking about. Helps to clear my head and free my mind." – Mark F. 
"Yoga is really good exercise. I've been in the streets a lot, so things like this are good for me." – Gregory C.