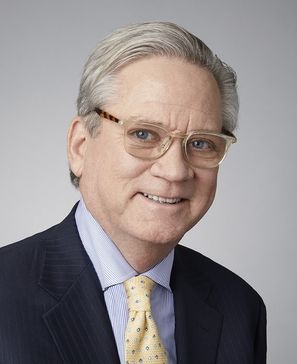 Getting Out and Staying Out will hold its annual gala on April 25th at Chelsea Piers, an evening spent celebrating all the hard work our guys have been doing this year, and ensuring that GOSO's vital mission to help justice-involved youth will continue into the future.
Leading up to the event we are taking to the blog periodically to introduce you to those we'll be honoring and with whom we'll be celebrating in April. Today, we'd like to introduce you to one of this year's honorees, Matthew Galligan.
Matthew (Matt) Galligan is President of Real Estate Finance for CIT Group. His team provides stabilized, value-add and construction loans between $25 million and $50 million to highly experienced and well-capitalized developers in the office, retail, industrial and multi-family rental sectors with a $7.4 billion portfolio concentrated in the New York metropolitan area and southern California.
Every year since 2013, Galligan has been named by the Commercial Observer to its "Power 50" list of the most important figures in real estate finance. He previously served as Managing Director and Head of U.S. Property Finance for Bank of Ireland where, under his leadership, his team oversaw more than $5.1 billion in transactions.
Prior to that, he served as Executive Vice President for Real Estate Capital Markets at DebtX. He has also worked for Fleet Boston Financial, Bank of Boston and Chase Manhattan in executive level positions in credit, real estate lending, debt distribution and capital markets. Galligan sits on the Commercial Real Estate Board of Governors for the Mortgage Bankers Association.
Galligan received a BA in Economics/Accounting from the College of the Holy Cross and an MBA in Finance from the New York University Graduate School of Business Administration.
For full information on the gala please visit GOSO's 501 Auctions site. To purchase tickets, click here.