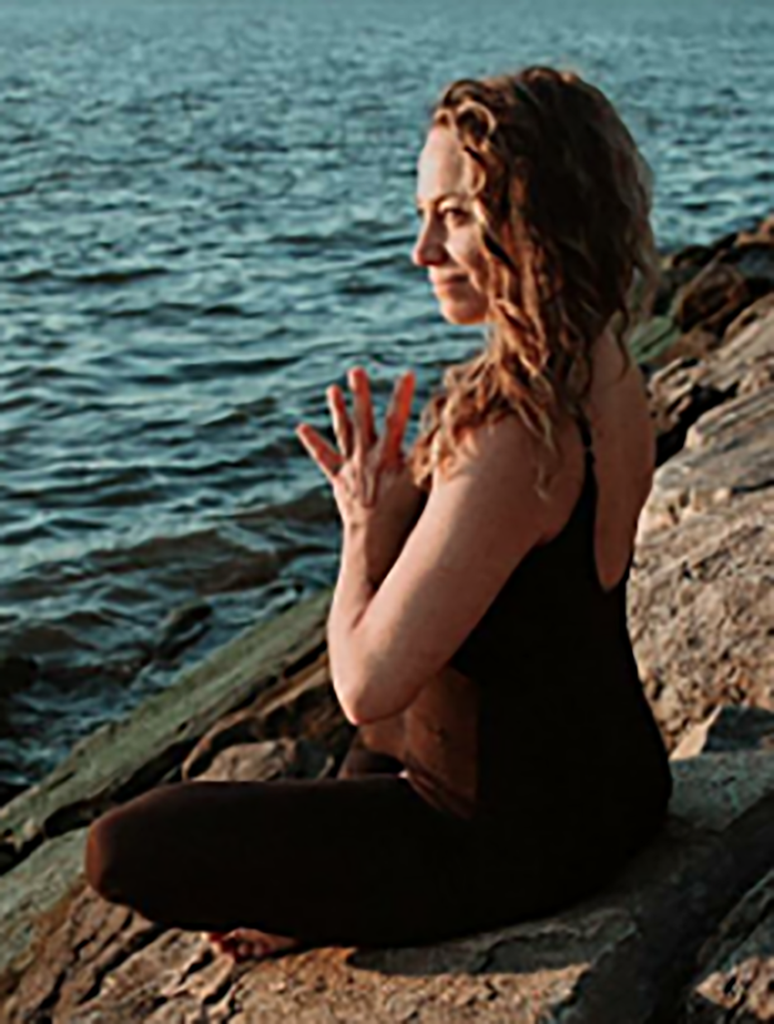 Getting Out and Staying Out will hold its annual gala on April 25th (tickets here) at Chelsea Piers, an evening spent celebrating all the hard work our guys have been doing this year, and ensuring that GOSO's vital mission to help justice-involved youth will continue into the future.
Leading up to the event we are taking to the blog periodically to introduce you to those we'll be honoring and with whom we'll be celebrating in April. Today, we'd like to introduce you to one of this year's six Volunteers of the Year, yoga and meditation instructor, Cindee Rifkin.
Cindee Rifkin takes her expansive knowledge of traditional yoga and revolutionizes the practices into real life skills for under resourced populations, nonprofits, businesses, and individuals. It is breathwork, yoga, and meditation that led Cindee down her own healing path to become her most authentic self. These practices clear out trauma and uncover our unique greatness. She works with each student so they can connect to their creative potential, intuition, and find their purpose while teaching them how to let go of their own past traumas. Her motto is: be accountable, take action and peel away the layers of conditioning to become who you were meant to be all along.
"I meet with the GOSO Guys for weekly group meditation. During the practice, they learn to breathe deeper to quiet the mind. It is within this space where inner wisdom is heard; intuition is discovered; and the ability to shine brightly amplified. I love offering guidance to the guys and watching them thrive in their own strength."
It is my absolute privilege to be a part of GOSO's mission and assist in the emotional well-being of these incredible souls.
For full information on the gala please visit GOSO's 501 Auctions site. To purchase tickets, click here.