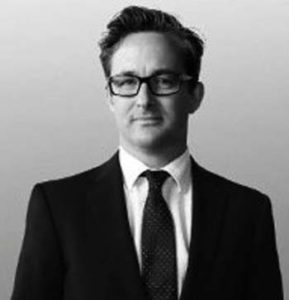 Getting Out and Staying Out will hold its annual gala on April 25th (tickets here) at Chelsea Piers, an evening spent celebrating all the hard work our guys have been doing this year, and ensuring that GOSO's vital mission to help justice-involved youth will continue into the future.
Leading up to the event we are taking to the blog periodically to introduce you to those we'll be honoring and with whom we'll be celebrating in April. Today, we'd like to introduce you to one of this year's six Volunteers of the Year, media industry executive Robert Harwood Matthews.
Robert Harwood Matthews is a veteran of the media industry having spent 24 years working in advertising and communications. Currently he is an Executive Vice President at Starcom where he is responsible for Samsung's US media team. Before Starcom, Harwood Matthews was President of creative agency TBWA/Chiat/Day New York and, before that, CEO of PR firm HL Group.
I felt strongly about GOSO from the moment I walked into 116th Street, I wanted to help the Guys channel their energy; to teach them what I could and in turn learn from them. This struck me as a group of young men who are readily, easily and sometimes willfully ignored. It's an honor to serve the guys and to work alongside the amazing staff of this organization.
A Brit by way of London, New York City and Los Angeles, Robert is a passionate advocate of GOSO and a believer in environmental activism, an avid reader, mororcyclist and father of 2 children in his current home, New York City.
For full information on the gala please visit GOSO's 501 Auctions site. To purchase tickets, click here.