Love is in the air, and GOSO wanted to make sure our clients in upstate correctional facilities received warm messages from home this Valentine's Day. Numerous volunteers, staff, interns, GOSO founder Mark L. Goldsmith and our Guys came together to craft messages from the heart, to be sent to 250 clients in upstate correctional facilities. The warm-and-fuzzy festivities were punctuated by good eats including bagels (courtesy of Bo's Bagels), homemade pancakes made by our lovely interns, and cookies that all were invited to decorate.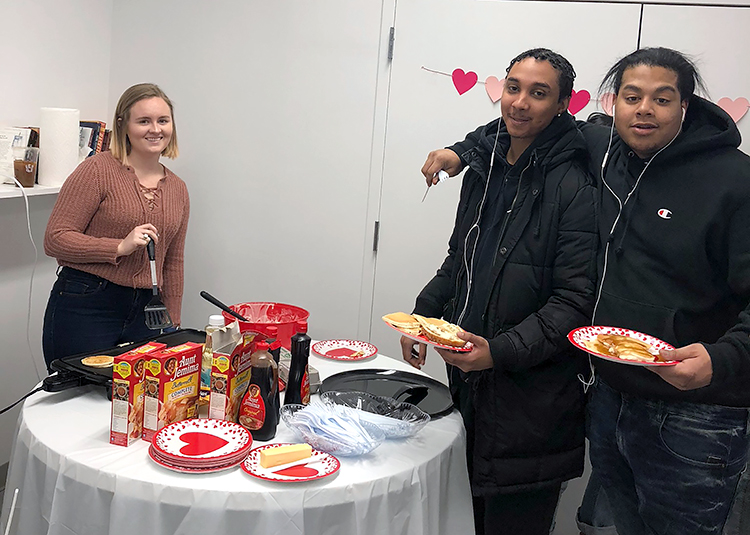 In addition to the diligence, practical knowledge and work/life skills that are so vital to our clients' success, it is important to let those currently in correctional facilities know that we are here for them, now and when they get out.
We consider our upstate correspondence program to be a significant part of GOSO's identity and mission. The relationships that our volunteers and staff develop through letter-writing with upstate clients is incredibly important — a warm lifeline in a tough situation.