EDUCATION. EMPLOYMENT. EMOTIONAL WELL-BEING.
GOSO (Getting Out & Staying Out) is built around these three pillars. At this very moment, we're writing because Education is more important — and more reachable — to our guys than ever.
Why? Because GOSO is near-completion of our brand-new Education Center, featuring state of the art technology to facilitate our high-school equivalency program (TASC, formerly GED), as well as all of our enhanced vocational trainings.
The value of education to our Guys is immeasurable … but the cost to build this Education Center is real: $100,000. We looking to our most committed supporters — we're looking to you — to help us make this happen. This season, will you make a donation to GOSO and help us hit the half-way mark — $50,000 raised before the end of 2017?
This year has been record-breaking for GOSO: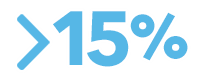 In spite of welcoming young men with more complex and difficult histories, our recidivism rate remains below 15%, versus the national average of over 59%.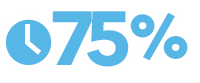 Once again, 75% of our paid interns were employed full-time after their 3-month paid internships concluded. Proof that a chance to succeed is the key!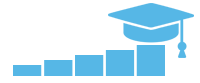 In our Education unit, Guys are improving 4 to 5 grade levels in reading and comprehension in just one year.
We have also embarked on a three-year plan to:
Increase our over-all number of young men served by over 60%.
Maintain our low cost per-young-man served of under $6,000 (versus a cost of $150,000 per year to support men on Rikers Island, or $75,000 a year in an upstate prison)
Expand partnerships with other re-entry organizations in NYC. We're connected with more of our colleagues in the past year than ever before. The result: more dynamic and diverse opportunities for our Guys. They're reaching out to GOSO because they recognize that our holistic programming, in particular our Job-Readiness Curriculum and focus on Education, is innovative and produces results.
Simply said, GOSO lays the groundwork that enables young men to succeed in the workplace. Rather than send them — unprepared and direct from prison or jail — to work for which they are not mentally, emotionally or practically ready for, GOSO gives them tools and confidence. This reduces the likelihood of failure and the risk of recidivism.
Please support the incredible young men we affectionately call our "GOSO Guys." They have earned it.
With wishes for a Happy Holiday season and a very Happy New Year,
Mark L. Goldsmith
President & CEO