What's the Code for Success? Coding is a segment of the tech industry that is booming. Countless companies and organizations are teaching people how to code, and there is no shortage of jobs in the field. Knowing this, we wanted to bring a workshop opportunity for our tech-savvy GOSO Guys to learn coding. To help make this happen, our friend Joshua Kushner recommended that we team up with Flatiron School, an accelerated programming school in the Financial District of Manhattan.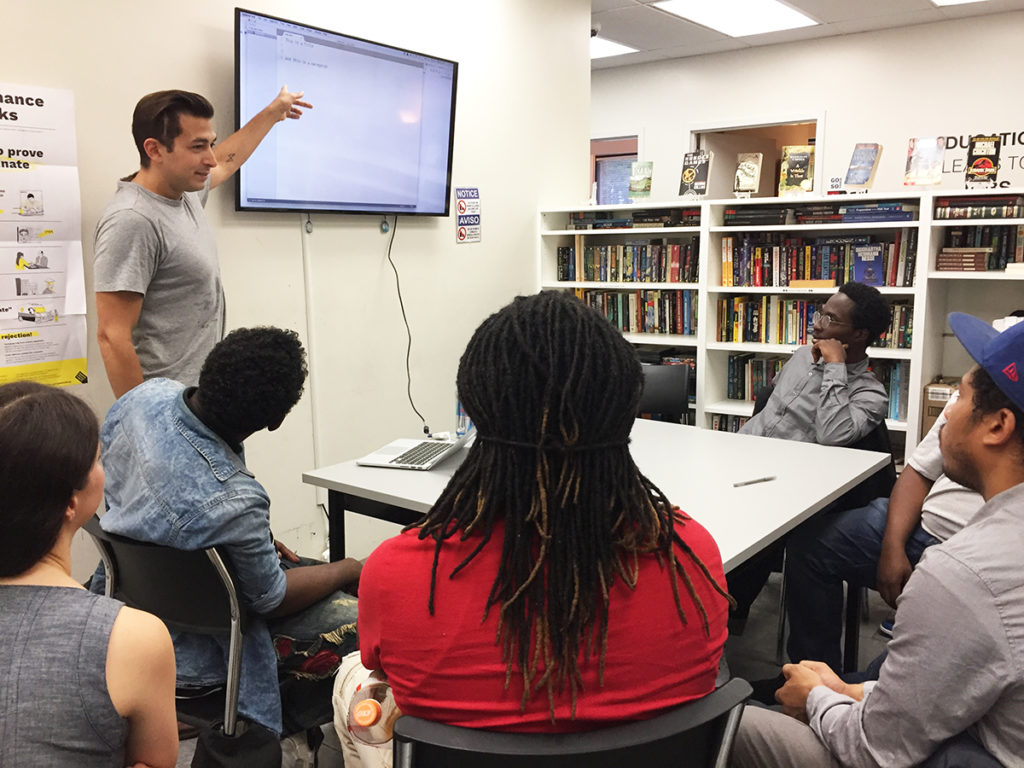 Flatiron School's Co-Founder and Dean, Avi Flombaum, visited GOSO to speak about his journey and the opportunities that can open up when you learn the "language of coding", as he calls it. Like many others in the industry, Flombaum was not a genius or a scholar prior to his career taking off:
"I sucked at school. I don't know calculus or anything like that," he said, "to me programming is understanding how something works and being detail-oriented."
Flombaum's understanding of how programming works has allowed him to teach over 1,100 people how to code and move on to obtain coding jobs.
In the United States there is a heavy focus on higher education, and intelligence is often measured only by standardized test scores and GPAs. Additionally, holding a college degree from a respected university has become a requirement for many jobs and careers. These emphases and standards prevent people from realizing the importance of possessing other valuable forms of intelligence.
"What's the value in being smart?" Flombaum asked. "To me, the value in being smart is awareness: being aware of what's actually going on around you. If you can be aware, everything becomes really beautiful and wonderful. And when you program, you can build the world around you."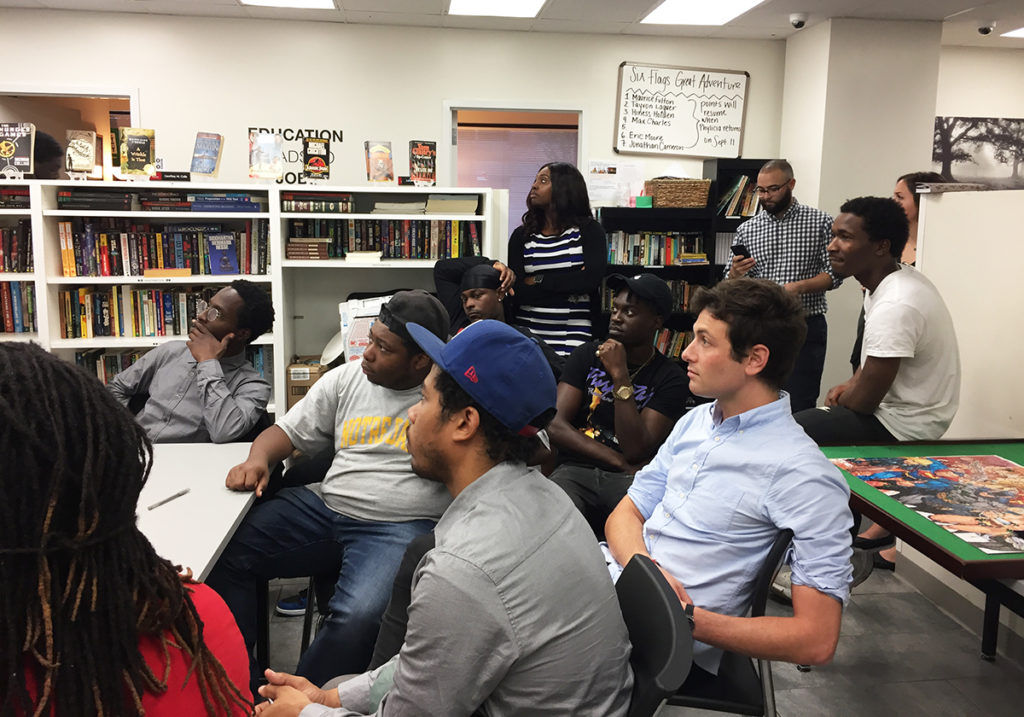 Flombaum emphasized that everything is not based on being "booksmart" – especially in the world of programming. His idea of being smart is being hard-working and committed. The people he's taught over the years are the same way:
"What I've noticed about the people who join the Flatiron School is that they don't give up. There is something called 'grit', which is perseverance to achieve a goal over a long period of time. 'Grit' is not stopping doing something that's hard – no matter what." Grit is certainly a quality that everyone at GOSO exhibits. GOSO Guys continually challenge themselves and work hard to overcome the obstacles that life hurls at them, or the ways in which the U.S. criminal justice system fails them.
Flombaum's advice to the Guys who want to code was this: "Set a schedule. Start with small goals, make practicing and learning a routine and build on it." Most people do not or cannot learn coding in one sitting. It's essential to carve out time every day to practice until it's been learned. This method applies to many things, not just coding, and it's important for our participants to remember that personal and professional growth take time.
GOSO is excited to watch our Guys grow in their abilities to code and program. As they continue to learn, stay tuned for more posts so you can follow their progress!