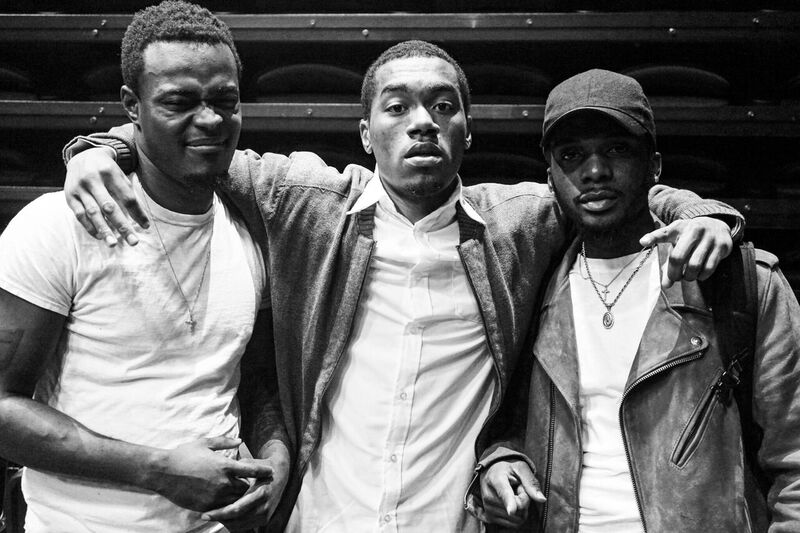 GOSO partnered with SAVE (Stand Against Violence East Harlem) for the first ever Hip Hop Competition, held on Thursday, January 19th, at MIST Harlem in New York City. The event welcomed over 150 guests, including GOSO and SAVE staff, board members and volunteers; GOSO and SAVE participants and their friends and families; and other community members.
The night was full of exciting, thought provoking performances ranging from rap to spoken word and individual and collective dance performances. The original written pieces by GOSO Guys and SAVE participants delivered beyond expectations and tugged at the crowd's heartstrings. The top prize of the evening, as declared by our celebrity judges, was four hours of recording studio time at Quad Studios, as well as the signed poster!
Guest judge DJ Kay Slay was so impressed by the performances that he added to the roster of prizes an hour-long slot on his popular radio show, "The Drama Hour," on Hot 97, to the first- and second-place winners. Loaded Lux, another special guest judge, was so blown away that he, too, offered first and second prize winners tickets to his battle rap!
All in all, the event was a huge success and all that were in attendance could not stop raving about the great night they had!