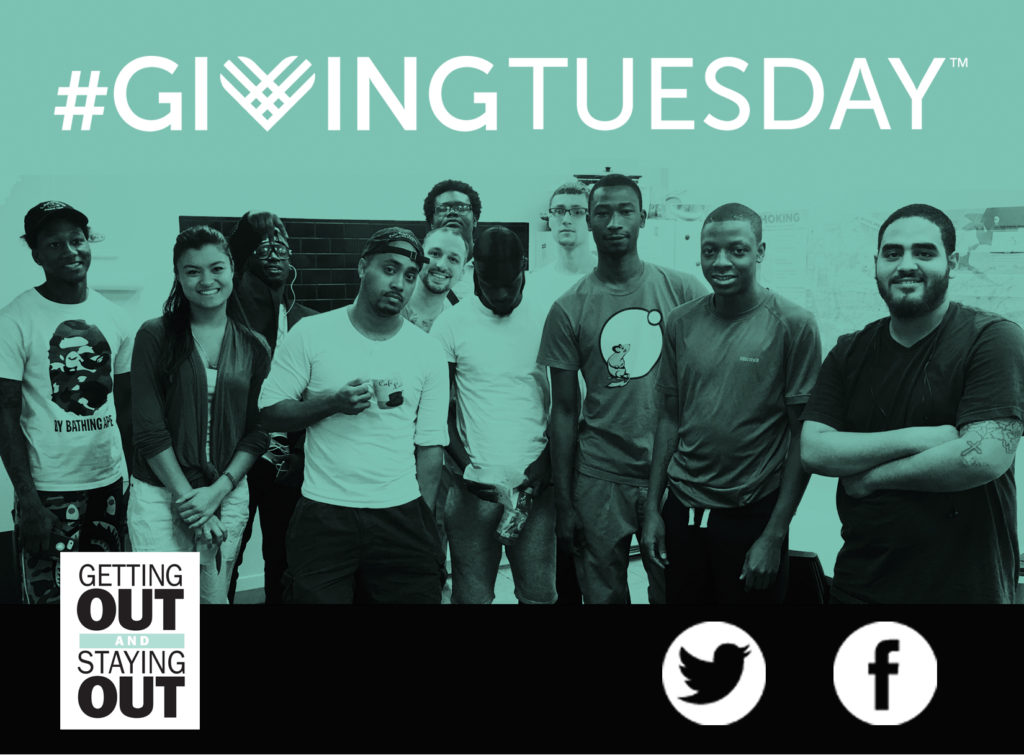 Dear Friends,
After the crowds leave the shopping centers on Black Friday and the online traffic settles down on Cyber Monday, #GivingTuesday is an opportunity to give with purpose!
This year, on Tuesday, November 29th, Getting Out & Staying Out (GOSO) is participating in #GivingTuesday. Celebrated on the Tuesday following Thanksgiving, #GivingTuesday inspires philanthropic spirit. There's more than one way to give: make a charitable contribution, volunteer your time, donate supplies, or participate in events aimed at bringing about real change in your community. GOSO does precisely that: we positively impact the lives of our city's court-involved youth every single day. GOSO's support is holistic: from one-on-one counseling for mental well-being to workshops on healthy lifestyles to invaluable job skills training and our onsite TASC/GED school and, critically, job and internship placement with our growing list of employment partners.

The commitment our Guys are making to set their lives on the path for successful reentry into society is significant, and GOSO is the nimble, responsible and committed resource they can look to each and every day. This is only possible because of the generous and thoughtful support of individuals and organizations who share in our commitment to bringing about change in our communities. This #GivingTuesday please join us spreading the word about GOSO as your friends, family and colleagues consider beneficiaries of their year-end charitable gifts.