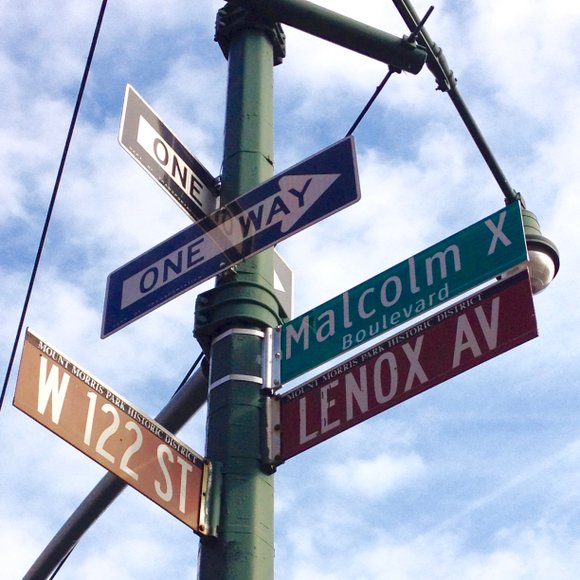 Harlem's antiviolence organization, Getting Out and Staying Out, officially launched the Stand Against Violence East Harlem program.
GOSO works to empower young men returning from Rikers Island and other correctional institutions to remain outside the criminal justice system and to pursue a life free from violence and crime.
The S.A.V.E program, located at 91 E. 116th St., is spearheaded by Program Director Chris Foye. Foye, who has been an active voice in the fight against gun violence, has partnered with the Department of Probation and Carnegie Hall to provide programming for at-risk youth.
"As a parent who lost a child to a stray bullet in Harlem, I have spent many years in the gun violence prevention movement working to change the mindset that killed my 13-year-old son, and I am proud to be working with GOSO to run S.A.V.E," said Foye at a news conference.
Foye, who lost his son Chris Owens in April 2009 when a stray bullet hit him, has created a nonprofit organization, The Chris S. Owens Foundation, in honor of his son. "The incident itself actually destroyed me and my family, and it's the worst pain that a parent can ever go through," said Foye.
The foundation is dedicated to changing the culture of gun violence and to providing communities that lack resources with positive alternatives to guns. "I have dedicated my life to change the mindset that killed my child," said Foye.
S.A.V.E employs the Cure Violence approach, which is an evidence-based public health approach to violence prevention, in communities that have high levels of gun violence. "Partnering the formerly incarcerated with at-risk youth to act as mentors in directing them away from dangerous situations is an innovative method of hyperlocalizing change in high-need communities across the city," said City Council Speaker Melissa Mark-Viverito.
"The Cure Violence model is looking at violence and gun violence as a disease," said Foye. "What S.A.V.E does is go into the community to stop the transmission of violence and gun violence in the community. We are designated to Jefferson and Johnson houses."
President and CEO of GOSO Mark L. Goldsmith said, "GOSO is able to ensure that S.A.V.E will be out in the community every day, mitigating conflicts, offering alternatives to high-risk young people and working to reduce gun violence in East Harlem."
GOSO aims to promote professional and personal growth through goal-oriented programming and all-inclusive social support services. The organization's participants return to jail rate is lower than 10 percent, compared with a national average of 67 percent for the same 16 to 24 age group.
"We give them resources, we give them jobs and we give them paid internships," said S.A.V.E supervisor, Omar Jackson. "We're showing them that without programs like this, they're headed for destruction."
More information on S.A.V.E and the GOSO organization can be found at www.gosonyc.org.