PERCENT OF GOSO PARTICIPANTS STAY OUT OF PRISON OR JAIL
NEW JOB PLACEMENTS EVERY SINGLE YEAR
PERCENT ENGAGEMENT IN WORK AND SCHOOL
PERCENT OF PARTICIPANTS IN APPRENTICESHIP PROGRAM ATTAIN EMPLOYMENT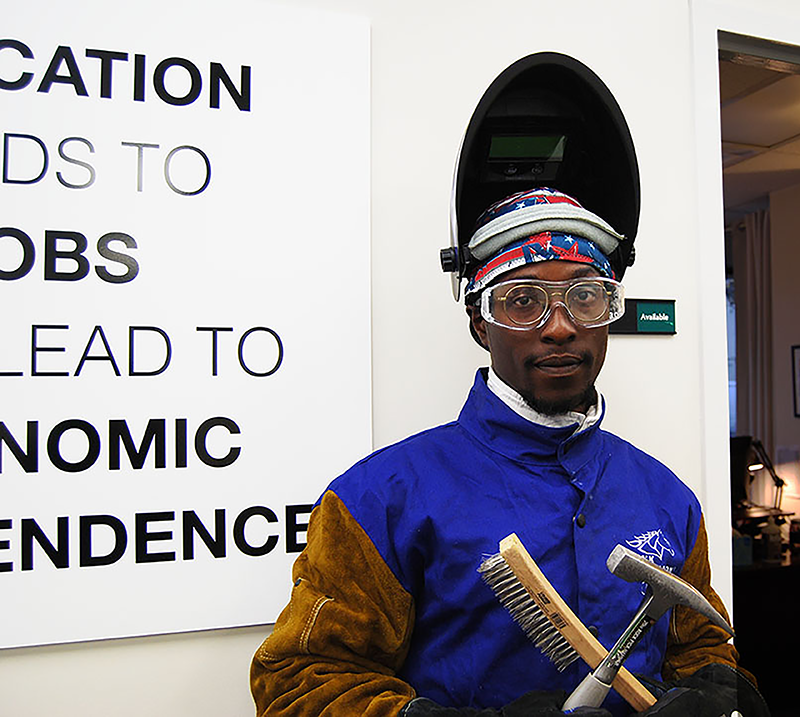 Reducing recidivism through education, job training and direct employment.
GOSO has established itself as one of the most effective reentry programs in the NYC area for 16 to 24 year-old men at Rikers Island. Fewer than 15% of GOSO participants return to jail, as compared to a national average of 67% for their age group. Over the past ten years we've proven that early intervention within the criminal justice system, along with supportive counseling, educational support, vocational training, and workforce development works to reduce recidivism and help our participants become contributing members of their communities.
SPOTLIGHT:

GOSO 15th Anniversary
On May 11th, GOSO's partner organization, Stand Against Violence East Harlem (SAVE) hosted its second Hoops Against Violence community basketball tournament at the Johnson Community Center in East Harlem. This event brings the community together to raise awareness of gun violence prevention.
GOSO is excited to share that Julia Friedman, our Senior Director of Community Programs, has been honored as Outstanding Young Alumna of the Year by Head-Royce
Yesterday, Getting Out and Staying Out had the great privilege of meeting Charlamagne tha God, co-host of the radio show The Breakfast Club and outspoken
Sign up for our newsletter!
/
CALL US
T: 212.831.5020 | F: 212.996.0436
ADDRESS
75 East 116th St.
New York, NY 10029
EMAIL US
Info@gosonyc.org