PERCENT OF GOSO PARTICIPANTS STAY OUT OF PRISON OR JAIL
NEW JOB PLACEMENTS EVERY SINGLE YEAR
PERCENT ENGAGEMENT IN WORK AND SCHOOL
PARTICIPANTS IN APPRENTICESHIP PROGRAM ATTAIN EMPLOYMENT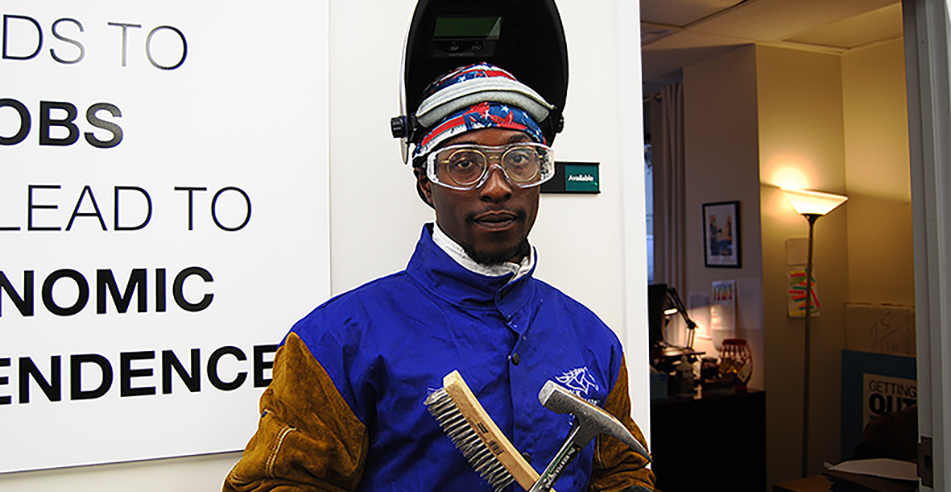 Reducing recidivism through education, job training and direct employment.
/
GOSO has established itself as one of the most effective reentry programs in the NYC area for 16 to 24 year-old men at Rikers Island. Fewer than 15% of GOSO participants return to jail, as compared to a national average of 67% for their age group. Over the past ten years we've proven that early intervention within the criminal justice system, along with supportive counseling, educational support, vocational training, and workforce development works to reduce recidivism and help our participants become contributing members of their communities.
Love is in the air, and GOSO wanted to make sure our clients in upstate correctional facilities received warm messages from home this Valentine's Day. Numerous volunteers, staff, interns, founder Mark L. Goldsmith and our guys came together to craft messages from the heart, to be sent to 250 clients in upstate correctional facilities.
GOSO Co-Founder, President, and CEO Mark L. Goldsmith was delighted to join host Danny Tisdale on his podcast, The Danny Tisdale Show. The two spoke about Mr. Goldsmith's years of working as an executive in the cosmetic industry, how that experience shaped his approach to working with young men at Rikers Island, and the principles on which Getting Out & Staying Out (GOSO) came to be founded.
Last night GOSO staff members and clients were joined by community leaders, partner organizations and education stakeholders for the grand opening of GOSO's new Education Center at 1400 Fifth Avenue in Harlem.
Sign up for our newsletter!
/
CALL US
T: 212.831.5020 | F: 212.996.0436
ADDRESS
75 East 116th St.
New York, NY 10029
EMAIL US
Info@gosonyc.org