PERCENT OF GOSO PARTICIPANTS STAY OUT OF PRISON OR JAIL
NEW JOB PLACEMENTS EVERY SINGLE YEAR
PERCENT ENGAGEMENT IN WORK AND SCHOOL
PERCENT OF PARTICIPANTS IN APPRENTICESHIP PROGRAM ATTAIN EMPLOYMENT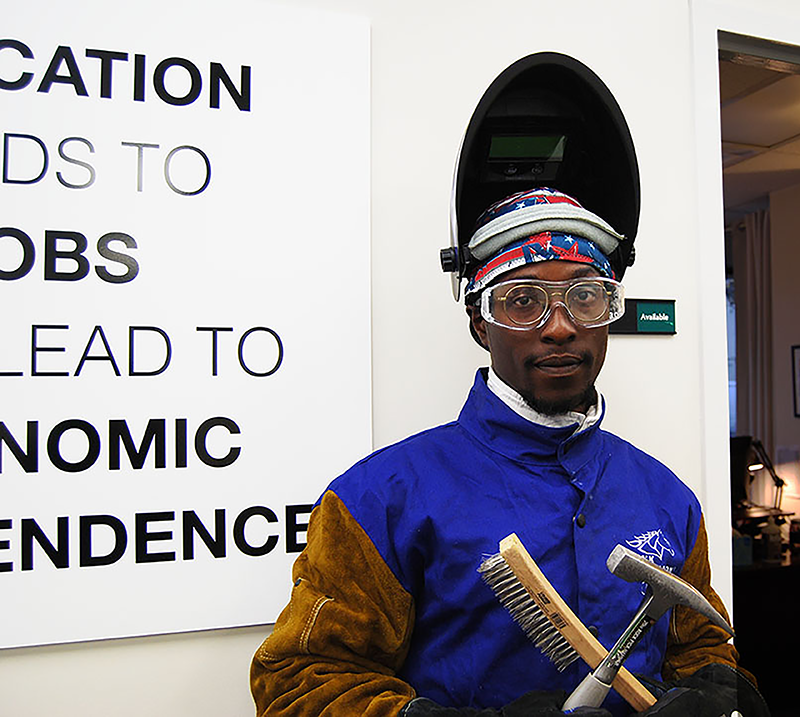 Reducing recidivism through education, job training and direct employment.
GOSO has established itself as one of the most effective reentry programs in the NYC area for 16 to 24 year-old men at Rikers Island. Fewer than 15% of GOSO participants return to jail, as compared to a national average of 67% for their age group. Over the past ten years we've proven that early intervention within the criminal justice system, along with supportive counseling, educational support, vocational training, and workforce development works to reduce recidivism and help our participants become contributing members of their communities.
SPOTLIGHT:

GOSOArts Showcase
Discs of dough were flying as GOSO Guys, joined by volunteers from Deloitte and Debevoise & Plimpton, learned how to make the perfect New York
In the summer of 1969, LGBTQ+ activists took over a bar in New York's Greenwich Village called Stonewall Inn to protest frequent discriminatory raids on gay-friendly bars, and other abuses suffered by the LGBTQ+ community. At the time, it was illegal to be openly gay in New York, and transgender rights activists like Masha P. Johnson, who led protests at Stonewall, knew they had no choice but to make a point and demand change.
Last Wednesday GOSO held a ceremony to celebrate all of the students working toward completing their education at our recently-opened GOSO Education Center with a party attended by graduates, current students and their families.
Sign up for our newsletter!
/
CALL US
T: 212.831.5020 | F: 212.996.0436
ADDRESS
75 East 116th St.
New York, NY 10029
EMAIL US
Info@gosonyc.org