GOSO Virtual Gala 2021: We Are DIGNITY
On Wednesday, October 27th, Getting Out and Staying Out (GOSO) held an  inspiring event that recognized the transformational work and generosity of leaders working to end the cycle of incarceration. This was our first ever hybrid event, and whether in person or streaming live, our friends and family came together to support GOSO's commitment to better young men's lives and helped us to successfully raise over $900,000.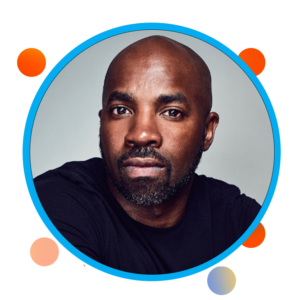 CHRIS WILSON
Social Activist, Book Author, Artist
Justice Transformer Educator Award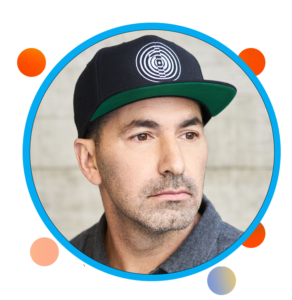 SCOTT BUDNICK
 CEO of One Community, LLC
Justice Transformer Advocacy Award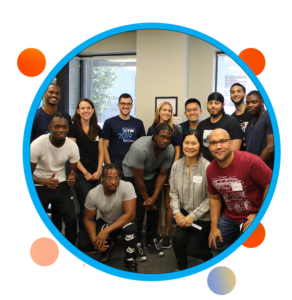 GOLDMAN SACHS
Corporate Leader of the Year
2021 Gala Sponsors and Supporters:
Thank you to all of 2021 GALA's generous donors and to year-round supporters and activists creating Justice Transformation in our communities! 
VISONARY
Anonymous
Seryl and Charles Kushner
Lauren and Paul Netter
INNOVATOR
Anonymous
Dan Dees
Tim Ingrassia
McCann Worldgroup
Susan and Michael Siegel
Gene Sykes
TRAILBLAZER
CNN
Court Golumbic
Brian and Lainie Murrell
Craig Russell
Steve Sachs
Michael Swell
REFORMER
American Prison Data Systems, PBC
Kane Brenan
Greg Calnon
Debevoise & Plimpton LLP
Katie and Dave Keenan
Norm and Armenay Merritt
Lu-Shawn M. Thompson
MOBILIZER
Samantha and Rég André
Wendy Bosalavage
Goldman Sonnenfeldt Foundation
Christopher Keogh
LISC NYC
Lauren and Michael Marrus
Stein Charitable Foundation
TIFF Advisory Services, Inc.
CHANGE-MAKER
Matthew and Jamie Bloom
Michael Nash
Elaine and Simon Parisier
Troy Thornton
Edie Weiner
ADVOCATE
Diane and Arthur Abbey
Roswitha and A.J. Agarwal
Douglas Armer
John Berman
Richard and Freya Block
Rakim Brooks
Colleen Quilty Bruker and Nathan Bruker
Dawn Cardi
Scott A. Carlson
Carnegie Hill Neighbors Inc.
Janine Craane
Michele DeMilly
Andrea Drasites
Sharon Emek
Daniel Goldberg
Mark Goldsmith and Dr. Arlene Goldsmith
Susan Gorelick
Steven Gutman
Robert Harwood-Matthews
Andy and Cathy Jacobs
Nadeem Meghji
Jeremy Miller
Anthony Myers
Fred Pfaff
Louise Phillips-Forbes and Christopher Forbes
Jan Rothschild
Tony Smith
Kimberly Till
Ira Wachtel
Jacob Weinig
Erika Weinstein
Lee Weinstein
Michael Wiebolt
Marcia Wilson
Barbara and Michael Zimmerman