GOSO took on 2020 — working harder than ever before to push for long overdue societal change and to continue to serve our participants and community members throughout the pandemic. Our 2020 impact was made possible by you – our GOSO community. Take a look below to see what you helped us accomplish.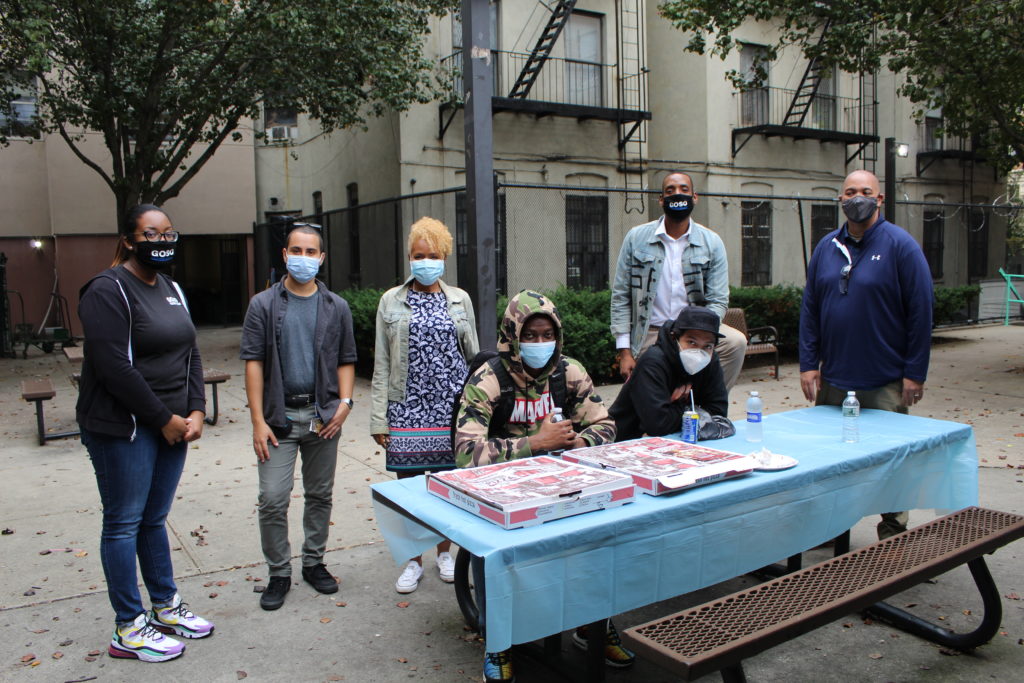 Throughout the pandemic, our work continued in full force. We distributed:
– 200+ pieces of technology like laptops, phones, and Wi-Fi hotspots to our participants.
– 20,000+ packs of PPE (personal protective equipment) including gloves, face masks and hand sanitizer to our community.
– 7,000+ nutritious meals to our participants and community to alleviate food insecurity.
We served hundreds of justice-involved young men in NYC.
– 300+ participants enrolled in our Reentry program on Rikers Island.
– 341+ participants in upstate correctional facilities took part in our upstate correspondence program.
– 336+ participants were active in our community-based program in NYC.
Our SAVE Cure Violence team worked to create safer communities in NYC.
– 1,000+ hours spent canvassing the East Harlem community to ensure connection and safety.
– 208 was highest number of days in a row without shootings at our Wagner Houses site.
– 89+ mediations were performed by our SAVE Violence Interrupters to prevent violent acts.
Through all of this work, our participants thrived.
– Our participants had a 10% recidivism rate this year, compared to a national average of over 60% of people who will return to jail or prison after release.
– 100+ job placements were made through our GOSOWorks employment program, ensuring that participants did not lose access to job opportunities during the pandemic.
– 75+ certifications earned through our vocational training program for industries like construction and security.
Thank you for marching alongside us in this work. Help us continue the fight for justice and continue our critical programs and services in 2021 by making a donation today. Go to gosonyc.org/give to donate.
We are so grateful for your support and solidarity.