We are grateful for your support. When you contribute, you're ensuring that GOSO can continue our vital work of fighting for equity for those with justice-involvement in NYC. Your contribution will have a direct impact on our participants and help us to provide direct service to our community.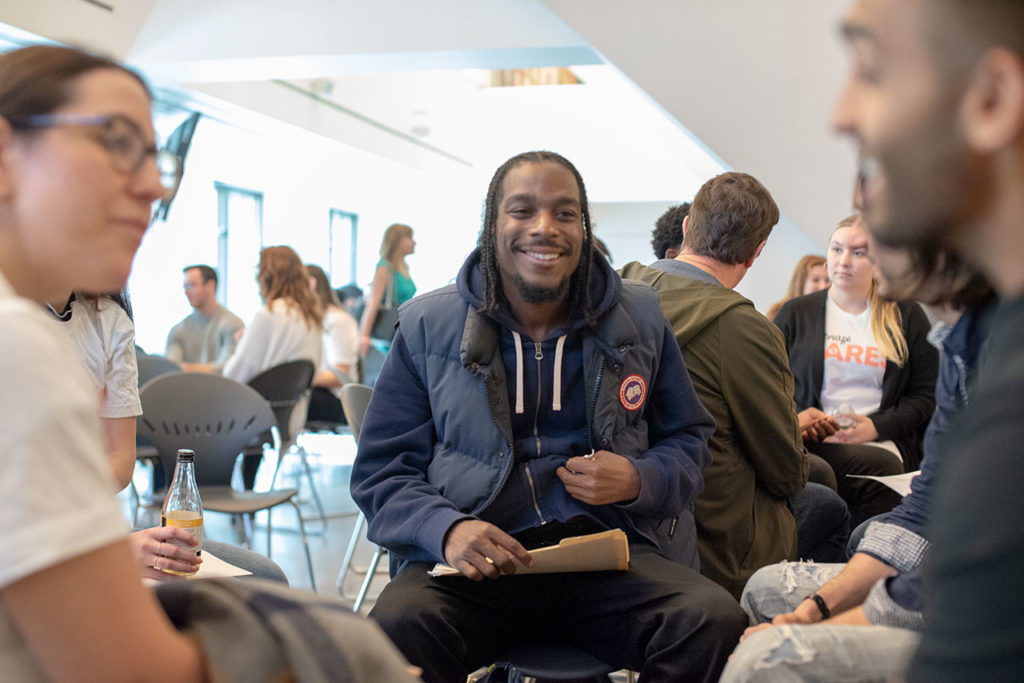 Your secure online donation will make an immediate impact on our participants. Thank you for working with us to create a more fair and just NYC community for all.
A monthly gift is a great way to ensure that GOSO receives continuous support throughout the year.
When you make a cryptocurrency donation to GOSO you are partnering with justice-involved New Yorkers seeking job skills, mental health support, and basic necessities after incarceration.
Download our Donation Form and send that along with a check or money order addressed to us:
Getting Out and Staying Out
P. O. Box 1168
New York, NY 10035-1168
Many companies match charitable donations made by employees. To double or even triple your gift, check if your company has a matching gift program.
Making a stock donation is an impactful way to invest in our participants' success. You can download our Stock Transfer Instructions. Please email our Development team for more information: info@gosonyc.org.
Clothing and Essential Resources
We are always in need of new or gently-used attire, furniture, books, etc. We accept professional and casual mens clothing to help our participants be prepared and confident for interviews, school, appointments, and everyday life. If the items you'd like to contribute are not new, please ensure that they are free of wear and tear, and freshly laundered. Contact us at info@gosonyc.org if you are interested in making an in-kind donation.
Food insecurity is an ongoing concern for many GOSO participants. Contributions such as grocery gift cards, grocery deliveries from local markets and meals are immensely appreciated. Please contact us at info@gosonyc.org if you'd like to contribute food or meals to our participants.
Become a GOSOWorks Employer Partner
You or your company can help provide valuable work experience to GOSO participants, while gaining a hard-working and committed member for your team. As an internship provider for GOSO, you will help a young man enter the workforce, provide him with vital experience in a profession or trade, assist him in developing a professional network, and open him up to meaningful opportunities in the future.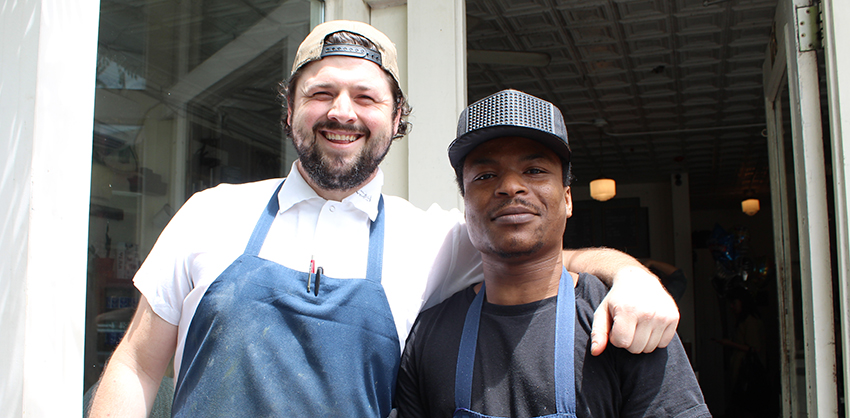 GOSO is always looking for passionate and energetic volunteers who provide invaluable services to complement the work of our staff. From assisting participants with resumes and interview skills, tutoring, data entry, community service projects, and more — there are many ways to be involved. We are also proud to host corporate volunteer days if your company or group is interested in a larger activity. If you have time, empathy and skills to share, please join us in our efforts. Take a look at our current volunteer opportunities and how to get involved on our volunteer page.