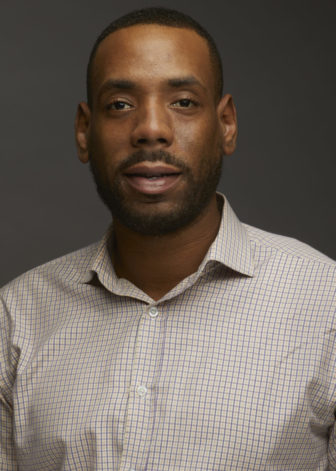 Renshaw James, MPA, Participant Success Manager
Contact: rjames@gosonyc.org
As a Participant Success Manager, Renshaw is committed to advocating for participants and ensuring that they are well connected to opportunities and resources. Prior to joining GOSO, he spent several years as a Senior Student Success Manager, Student Support Advisor, and Student Services Manager. His experience at DeVry University and the University of District of Columbia gave him a solid foundation as an academic advisor. He is experienced in working with underrepresented populations, military veterans, and international students. During his college years, Renshaw was involved in numerous campus activities and spent a significant amount of time learning about workforce development, student affairs, and higher education.
Renshaw earned his Master of Public Administration in Public Affairs and Administration from Metropolitan College of New York in 2016 and a B.S. in Social Work and Child & Adolescent Studies from Bowie State University in 2013.