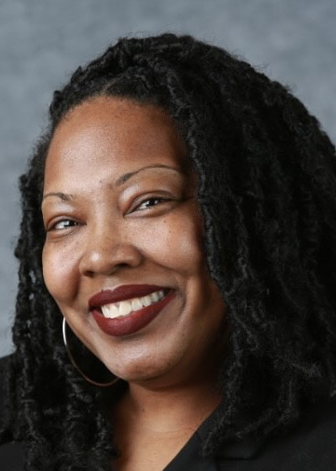 Rashida Reed-Gordon, Director of Wellness
Rashida Reed-Gordon is GOSO's Director of Wellness. In that role, she collaborates with our multi-disciplinary team to ensure that participants access current activities and events including information sessions on trainings and classes, on-site workshops, educational programming and social events.
Rashida is a lifelong New Yorker; she was born in Harlem and raised in The Bronx. Over the past 20 years, she has held a number of progressively responsible roles at non-profit organizations such as KindWork and Women in Need (WIN). Rashida is committed to assisting individuals from marginalized communities, and was nominated and selected as a National Emerging Leader by the Workforce Professional Training Institute (WPTI) for her work with young men of color.
Rashida earned her Bachelor of Science in Counseling Psychology and a Master of Science degree in Allied Health Studies, Psychology and Counseling from the College of Mount Saint Vincent. When not at work, Rashida enjoys ice coffee, long drives and spending time with her husband, their teenaged daughter, and puppy Meatball.