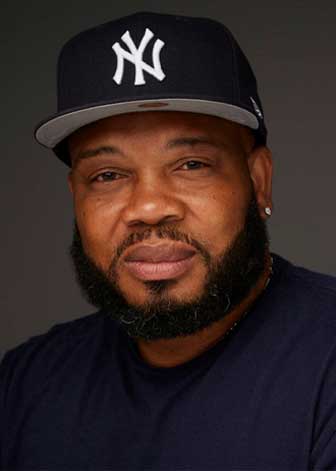 Omar Jackson, Chief Advocacy Officer
Contact: ojackson@gosonyc.org
Omar is GOSO's Chief Advocacy Officer, and Director of our Cure Violence Program, Stand Against Violence East Harlem (SAVE). SAVE utilizes the Cure Violence model, empowering high risk youth, ages 16-24, to make positive changes in their communities by working to change their mindset and providing supportive services, as an effort to reduce the rising number of shootings in East Harlem. Omar oversees and makes decisions for all SAVE sites: Jefferson, Johnson, and Wagner. He started out at SAVE as an Outreach Worker Supervisor and was also Program Manager before becoming Director.
Omar is a community leader and has Harlem's best interests at heart. He is committed to making Harlem a better and safer place, with a wealth of resources and opportunity for all residents. As SAVE's leader, he is dedicated to working tirelessly to change the narrative and create the change that is needed.
In 2017, Omar obtained his bachelor's degree in Liberal Arts with a concentration in Psychology. Outside of his work at GOSO/SAVE, Omar volunteers in his spare time as the head basketball coach for the 7th grade team at Children's Aid Society or "Milbank", as it's familiarly known. Omar's philosophy is "Even if you have been a product of your environment, you have every opportunity to have a seat at the table and to make a better tomorrow for your community."