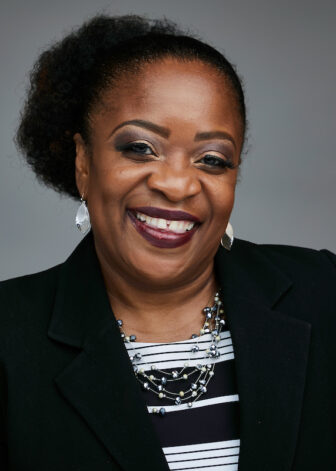 Michelle Pryce-Screen, Chief Program Officer
Contact: mpscreen@gosonyc.org
Michelle Pryce-Screen, Chief Program Officer, has 25 plus years of experience providing extensive program development, implementation, management, and evaluation services across various sectors in New York City. She leads GOSO's Programs team to support the growth of young men who are impacted by the legal system. Through data driven programs, GOSO's participants will strengthen skills in the areas of education, employment, emotional wellness, while supporting a culture of non-violence.
Prior to joining GOSO, Michelle served as the Director of Resident Services and Programs with Hope Community Inc. and Phoenix House. She has also served as Assistant Vice President of Housing with The Fortune Society and Women In Need (WIN).
Michelle has spent the greater part of her career assisting individuals from marginalized communities to gain access to opportunities. Social justice, fairness and equity are core values reflected throughout her personal and professional life.Michelle currently serves on the Board of Trustees at Trevor Day School. She received her BA from Hobart and William Smith Colleges and her MSW and MSEd. from Hunter College.