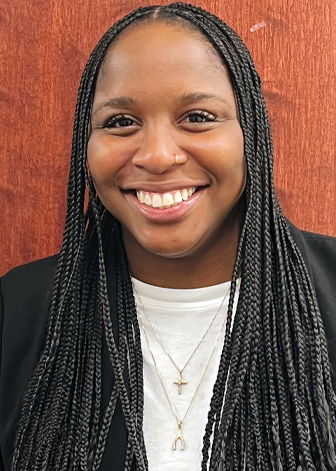 Kelsi Burgess, Development Manager
Contact: kburgess@gosonyc.org
Kelsi Burgess serves as GOSO's Development Manager, supporting the organization's coordinated efforts to garner financial support to help us fulfill our mission. She focuses on fundraising, cultivation, and stewardship of individual donors, as well as overseeing the data and communications related to all donors – including individuals, corporations, foundations, and other funding sources. Kelsi is responsible for the maintenance of the Salesforce database and will also play a key role in our special events and community activities.
Kelsi was born and raised in Maplewood, NJ, and has recently returned to the east coast after living in Los Angeles. She earned her Bachelor of Arts degree in Criminal Justice from Temple University in 2016, and since then has been honing her non-profit and development skills, most recently as the Development Resources Manager for the Boys & Girls Clubs of Venice, California. While there, she was honored by the Boys & Girls Club's Professional Association as a 2022 Rising Star.
In her spare time, Kelsi enjoys spending time with friends and family and taking long hikes with her puppy, Kole.