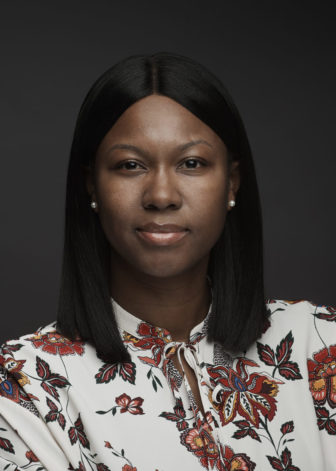 Arlene Jackson, Housing and Benefits Coordinator
Contact: ajackson@gosonyc.org
Arlene Jackson provides support to GOSO participants by helping them navigate New York City housing systems. Prior to working at GOSO, Arlene worked as a Case Manager at Jericho Project, assisting homeless young adults, ages 18-25, to resolve their housing crises and find long-term housing stability. Arlene also worked as a Case Manager at Fedcap WeCare Rehabilitation Services to develop and monitor wellness plans on behalf of clients with untreated or unstable medical and/or mental health conditions adversely impacting employability. In addition, Arlene worked as a Child Protective Specialist at the Administration for Children's Services, investigating child abuse and neglect findings in New York City. She also worked in preventive services, providing counseling and case management services to clients. Arlene received her B.A. in Psychology from Long Island University.