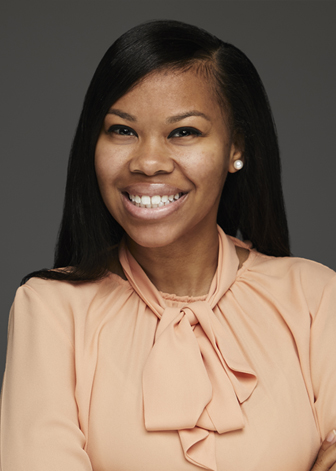 Nikeshia Reis, LMSW, MA, Career Manager and Coordinator of Adolescent Programming
Contact: nreis@gosonyc.org
Nikeshia assists clients as they work towards their personal and professional goals around education, employment, and emotional well-being at GOSO's community-based program. In addition to her case management responsibilities, she oversees the coordination of services for adolescent clients upon release from juvenile facilities. Nikeshia joined the GOSO team in July of 2018 right before receiving her MSW from Silberman School of Social Work at Hunter College in August of 2018. She also received her BA and MA in Criminal Justice, through a dual degree program, from John Jay College of Criminal Justice. Prior to joining GOSO, she worked as an attendance officer at a private independent school, a case manager for another reentry program for justice involved young adult men and women, and a career counselor for over 85 college juniors and seniors preparing for employment and life after graduation.