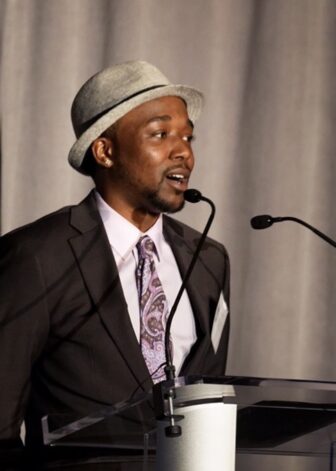 King Tolen, Culture Coordinator
Contact: ktolen@gosonyc.org
King assist in programs, including outreach & coordination for events/workshops extending rapport & peer navigation. Primarily working hands-on with participants & staff, managing the milieu/traffic flow, ensuring participants are involved, on task and aware of available resources; building and creating community culture.
King earned his BA in English (Creative Writing) from The City College of new York, all while being a GOSO alumni, active and involved since 2014! King is a native New Yorker and public health worker certified in Violence Interruption/Reduction Training (VIRT), where he exercise expertise deescalating and mediation among participants.