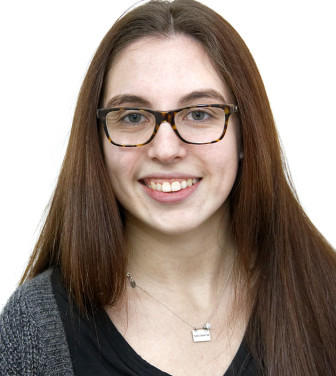 Ashley Andreo, LMSW
Rikers Island Re-entry Coordinator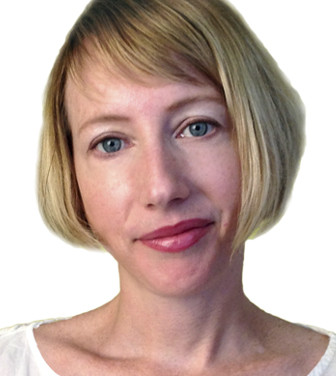 Sarah Blanco, LCSW
Director of Programs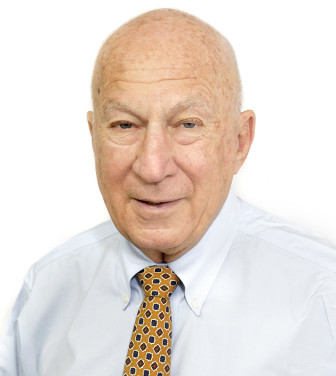 Mark Goldsmith
Co-Founder and President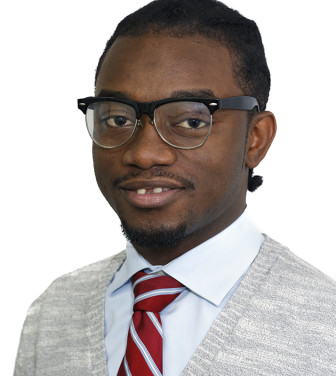 Emile Keller
Program Assistant/Assistant Book Keeper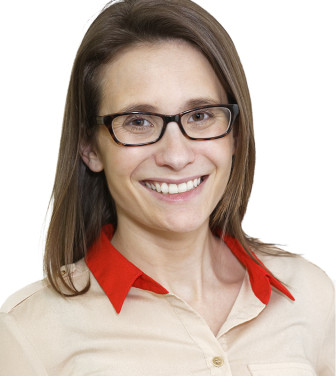 Jenna Roth, LMSW
Director of Education & Career Manager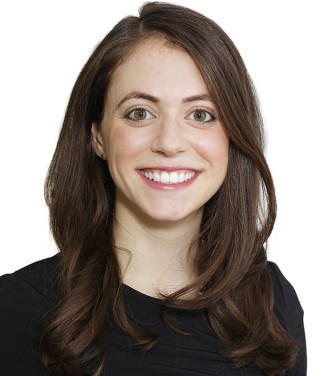 Julia Friedman, LMSW
Career Manager and Director of Community Reentry Services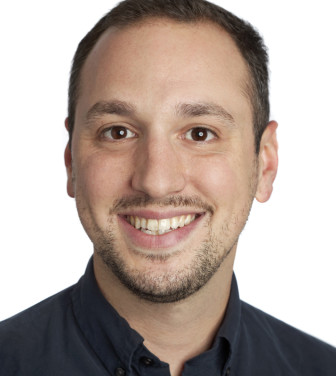 Geoffrey Golia, LCSW
Senior Career Manager and Director, Employment Development/GOSOWorks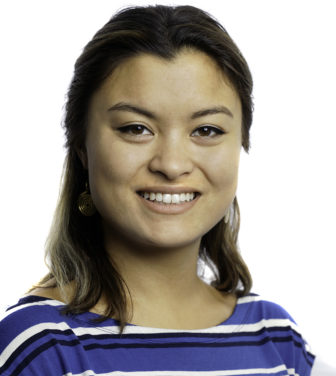 Harmony Richman
Employment Development Associate
Chelsea Kraimer, LMSW
Career Manager & Community Re-entry Coordinator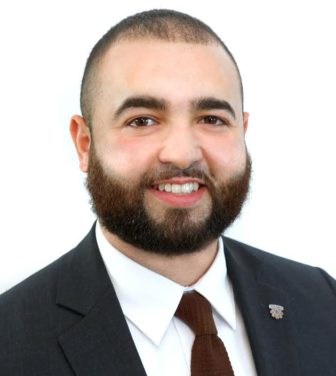 Yampiero "JP" Polanco
Director of Measurements and Outcomes
GOSO's Board members share a deep commitment to improving opportunities for court-involved young men. Along with fulfilling the standard duties of board members, many are GOSO coaches and share their experience and expertise by presenting seminars on Rikers Island and in the GOSO office. All have had successful careers in business, law or education and are able to impart valuable, directed advice and support.
Reginald André, Director of Board Operations: Reginald André is a vice president in the Global Portfolio Solutions Group (GPS), based in New York, where he focuses on strategic, infrastructure, and financial initiatives with respect to the non-investment related aspects of the business.  Prior to joining GPS, Reg was a member of the Alternative Investments & Manager Selection (AIMS) Group, where he most recently focused on operational and business due diligence of external investment managers across all asset classes and previously led the AIMS private equity cash and credit management effort and focused on infrastructure development. Reg received a BBA in finance from Hofstra University.
Joseph Azelby: Managing Director, JP Morgan Asset Management
Richard Block: Richard Block was the Senior Vice President and President of Consumer Packaging Group at Westvaco Corporation. Prior to Westvaco's acquisition of Impac Group, Inc., in 2000, he was the President and Chief Executive Officer at Impac. Mr. Block has coached GOSO clients both on Rikers Island and out of our East Harlem office for over five years.
Matthew Bloom: Matthew Bloom, formerly a Senior Portfolio Manager at Alliance Bernstein, has a long history as an investment professional. He has a strong reputation as both a mentor and a trainer, and is known for his ability to communicate ideas and strategies to a wide variety of audiences. He is presently the CFO at the West Side Montessori School.
Wendy Nierel Bosalavage: President, American Leisure
Thomas Gallagher: Retired Wall Street Executive, Charmain Emeritus of Tiger 21
Mark L. Goldsmith, Co-Founder, President, CEO, and Ex-officio Member of all Committees: Mark Goldsmith brings more than 35 years of experience in corporate management and entrepreneurship to GOSO. He has developed all aspects of the programming, including coaching, lecturing, and teaching of life skills strategies that focus on post-incarceration education and employment to engage GOSO's population.
Andrew Konigsberg: Andrew Konigsberg is a retired Senior Managing Partner with Deloitte LLP, where he spent thirty-five years advising senior executives and leadership in the world's largest professional services firm. He is a past Chairman of the GOSO Board of Directors Resource Development Committee and is now an Advisory Director.
Charles Kushner: Charles Kushner is the Chairman and Principal of Kushner Industries Real Estate. Mr. Kushner coached GOSO clients primarily on Rikers Island for over a year. He works closely with Mr. Goldsmith to insure the financial stability of GOSO and hosts all Board of Directors meetings.
Erich Linker: Mr. Linker is currently the Co-Founder and Chief Revenue Officer of the Smart Wine Company. Prior to that, he was the Senior V.P. of National Advertising Sales at ImpreMedia, LLC. For twenty years he held key positions at The New York Times, including Senior Vice President Sales Director for Newspaper products/NYT Magazine, Senior Vice President Group Sales Director for the New York Times Magazine Group and Vice President Marketing NYT Information Services Group.
Sam Martine: Mr. Martin is currently a Solutions Executive in the Oracle Marketing Cloud division of Oracle. Prior to that he was an Executive Group Director at Ogilivy & Mather of the Sales & Acquisitions Group from 2005 – 13. He received his BS in Business Management at North Carolina State University in 2002.
Cal Mathis: Cal Mathis is the Director, Global Security Operations at S&P Global, Inc. with worldwide responsibility for employee safety, asset protection and crisis management programs. He has 30+ years of experience in corrections, law enforcement and international security. He was also the Sheriff of New York City from 2001-2002. He holds Bachelor and Master's degrees from John Jay College and is a graduate of the FBI National Academy.
Jeremy Miller: Jeremy Miller is the Chief Communications Officer of McCANN WorldGroup. He has extensive experience in developing marketing strategies, programs, events and creative campaigns for a wide range of clients, and has successfully developed worldwide media relations. Mr. Miller, Chairman of our Annual Benefit, is assisting in the development of a public relations program – an area of the GOSO program that needs strengthening.
Brian Murrell: Brian Murrell is a partner at Deloitte & Touch LLP.
Paul Netter: Paul Netter is affiliated with Millennium International.
Fred Pfaff, Co-Chairman of the Board, Chair of the Marketing & Public Relations Committee and Member of the Resource & Board Development Committee: Fred Pfaff is president of Fred Pfaff Inc., a New York-based marketing and public relations firm specializing in business-to-business communications. Mr. Pfaff also has written widely on marketing in a variety of industries. He has expertise in the development of industry trends and career paths, and is able to coach GOSO clients with practical insights on all issues concerning accessing employment and career advancement.
Stephen B. Siegel: As chairman of Global Brokerage, CBRE, Stephen Siegel advises major corporations and property owners on a broad range of real estate issues. He is widely regarded in commercial real estate circles as one of the industry's most talented and prolific professionals, and in 2005, was featured in the Urban Land Institute's book, "Leadership Legacies: Lessons Learned from Ten Real Estate Legends."
Tony Smith, Co-Chairman of the Board and Member of the Resource & Board Development Committee: Anthony Smith is an advocate, practitioner and master of breakthrough leadership coaching at VSA Consulting Group. His coaching empowers corporate CEOs, executives and entrepreneurs to reach greater business success and professional fulfillment. He has presented leadership workshops for GOSO and Horizon Academy staff and regularly coaches GOSO clients on strategies for success, specifically on how to market yourself.
Julian Taub: Julian Taub is the Former Senior Vice President of Financial and Stretegic Planning for Bloomingdale's. On his election to the Board, Mr. Taub immediately assumed the role of Treasurer and Chairman of the Board Finance Committee. He works closely with our auditors to facilitate the timely completion of our annual audit reports, and to implement their recommendations. His experience and expertise will help to ensure that GOSO's financial position remains strong in the coming years.
Kimberly Till: Kimberly Till held senior roles at Disney, Sony, AOL Time Warner and Microsoft, and was CEO of two consumer insights and data analytics companies, one of which was a public company. Currently, she is an entrepreneur with plans to launch a new business soon.
Ira Wachtel: Ira Wachtel is the former Vice President of several construction companies. In addition to coaching GOSO men, Mr. Wachtel has presented seminars on the many facets of the construction business, both at Rikers Island and in the East Harlem office. He has been instrumental in exploring and developing job opportunities for GOSO participants through his contacts in the business community.
Edie Weiner: Edie Weiner is Director of The Future Hunters, a leading futurist consulting group that has served over 500 corporate, government and non-profit clients. She was the youngest woman ever elected to a major corporate board, authored four books (including the global best seller FutureThink), keynoted over 300 conferences and served on over 30 board and advisory boards [including, currently, the U.S. Comptroller General's (GAO) Advisory Board.]  Edie founded and/or chaired a dozen non-profits, including one that mentored at-risk girls and another that brought technology to inner city classrooms.
John Atchison: John Atchison, formerly a member of the GOSO Board of Directors, has earned an international reputation as a leading hairstylist and educator. With a business philosophy built on teamwork, he developed intensive training programs for young hairstylists that included mentoring for empowerment, striving for excellence and giving back to the community.
Jeremy Buzzard, PhD: Jeremy Buzzard, a Partner at McKinsey & Company, has been a management consultant with them since 2005. He received his PhD in molecular and cellular biology at Monash University in Melbourne Australia in 2002, worked as a biotech scientist for two years with ES Cell International in Melbourne and Singapore, and completed a post-doc at Harvard University in 2005.
Judge Michael Corriero: Judge Corriero, formerly a Member of the GOSO Board of directors and a long-time supporter of the organization, served in the New York State courts for 28 years, presiding over Manhattan's Youth Part from 1992 to 2008. From 2008 through 2010 he served as Executive Director of Big Brothers Big Sisters of New York. He is currently the Executive Director and Founder of New York Center for Juvenile Justice. Judge Corriero is the author of Judging Children as Children: A Proposal for a Juvenile Justice System, published by Temple University Press in 2006.
Steve Gutman: Steve Gutman is the former President of the New York Jets. Mr. Gutman is taking an active role in the marketing of GOSO in an effort to raise the awareness of the program in the NYC administration.
Seth Hendon: Seth Hendon is a partner at Tinicum Incorporated, a private investment firm where he has worked since 1991. He has experience with businesses ranging from radio broadcasting to magazine fulfillment and worked for Goldman Sachs from 1986 to 1988. Mr. Hendon is a graduate of Yale Law School and is a retired member of the New York Bar.
John Leguizamo: Mr. Leguizamo has had a thirty-year career in stage and screen that includes notable performances in "Hangin' with the Homeboys", "Carlito's Way", "Executive Decision", and"Ice Age". Mr. Leguizamo twice visited Rikers Island as our guest where he performed for inmates and met individually with GOSO participants. GOSO has been blessed in having him as true friend and supporter who is working with us to help make a difference in the lives of young, justice-involved men.
Gloria Ortiz, Co-Founder of Getting Out and Staying Out: Gloria Ortiz is the former Principal of Horizon Academy, the public high school that she organized and opened for 18–21 year-old men at Rikers Island twelve years ago. She has worked closely with Mr. Goldsmith since he began mentoring the men at Rikers in 2003, helping him to gain access to students at Horizon Academy and encouraging students to participate in GOSO. She has built a career of educating bilingual children and incarcerated teens and young men.